Biography
1947

Graduated from Department of Physics, Faculty of Science, University of Tokyo
1947

Entered Kobe Industry Co., Ltd.
1956

Entered Tokyo Telecommunication Co., Ltd. (Currently SONY Corporation)
1959

Received PhD in Science from the University of Tokyo
1960

Engaged in semiconductor research at the IBM T. J. Watson Research Institute
1975

Became a member of the Japan Academy
1992-1998

President of the University of Tsukuba
1998-

Chairman of the Science and Technology Promotion Foundation of Ibaraki
2000

President of the Shibaura Institute of Technology
2006-

President of Yokohama College of Pharmacy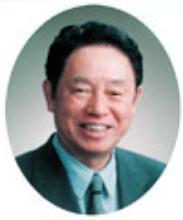 Award
1959

Nishina Memorial Prize
1960

Asahi Press Award and Toyo Rayon Foundation Award for the Promotion of Science and Technology
1961

IRE Morris N. Liebmann Memorial Prize from IRE, and the Stuart Ballantine Medal from the Franklin Institute
1965

Japan Academy Prize
1973

Nobel Prize in Physics
1974

Order of Culture
1985

American Physical Society 1985 International Prize
1991

IEEE Medal of Honor
1998

Japan Prize
Research Works
The works of Dr. Esaki are broad-ranging. In particular, the following two works should be cited as very significant findings in the field of semi-conductor physics which underpin the basis of current electronics. These works are very innovative ones which opened a new field greatly influencing the whole of condensed matter physics.
1. Discovery of the tunneling effect at PN junctions of semi-conductors

In the late 1950's, Dr. Esaki discovered a characteristic called negative resistance whereby, for PN junction diodes with a large amount of impurities added, the current decreases with increasing voltage, and confirmed that this phenomenon is due to the quantum mechanical tunneling effect of electrons.
By this experimental finding of the tunneling phenomenon in solids, a new field of solid-state electronics called tunneling spectroscopy was created, and moreover electronic devices called Esaki-diodes were developed. Tunneling spectroscopy has dramatically evolved into the study of tunneling phenomena in metals and superconductors. For this great contribution, he was awarded the Nobel Prize in physics together with Dr. B. D. Josephson and Dr. I. Giaever in 1973.

2. Proposal and realization of the concept of semi-conductor superlattice

In 1969, Dr. Esaki predicted that if one-dimensional periodic structural changes are artificially built in semiconductor crystals, semiconductor superlattices will be formed to induce unique phenomena such as a differential negative-resistance effect. He developed a thin-film crystal growth method, which can be regulated quite precisely in ultrahigh vacuum, called molecular beam epitaxy. In 1972, he realized superconductor artificial superlattices in III-V group semiconductors, leading to the finding of negative resistance characteristics predicted.
He also found resonant tunneling phenomenon induced between neighboring potential wells. His concept of artificial superlattices was later extended to a wide range of fields from semiconductors to metals and magnetic materials, and is still evolving to inspire new studies and to discover unknown characteristics, leading to applications serving human needs. For these contributions, Dr. Esaki was awarded the Japan Prize in 1998.