List of Overseas Partner Universities
The University of Tsukuba aims to enhance its academic level and to nurture individuals with an international outlook through international academic exchanges. To achieve this goal, the University of Tsukuba exchanges students, staff, and faculty members with universities overseas based on exchange agreements and hire foreign teachers. The university also actively accepts international students.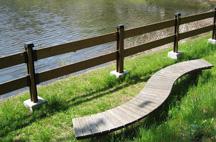 Partner universities (As of January 5, 2021)
The total number of agreements is 388 (69 countries, areas and United Nations). Of these, 10 Campus-in-Campus (CiC) agreements, 164 agreements are at the university level and 214 are at the department level. University-level agreements are shown with *.