Overview
As a junior high school affiliated with the University of Tsukuba, we provide students with regular education according to the mental and physical development of the students. The education is provided upon the elementary school's solid foundation of basic education. We have a vital role to cooperate with the University of Tsukuba to conduct research about students' education. Also, we accept trainee teachers from the university, according to the university's annual plan. Our school offers a three-year course, with co-education classes. There are five classes in each grade, 40 students in each class. The total number of students is 600.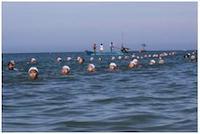 Activities and features
Research
Classes are open to the public once a year in autumn, under the theme of integrating primary and secondary educational curriculums. More than 500 people from around the country visit the school to observe the classes and discuss their educational research.
Research center for educational degree program
The research center was established in 1965. It serves as an archive for Japanese and foreign education - related literature which is utilized in daily research activities.