Campus Overview
"This is not Japan, its altogether a different country", this is what most of the visitors to the University of Tsukuba comment. Our Tsukuba campus is well known for its beautiful campus, from where Mt. Tsukuba can be seen. The 258-hectare university grounds are covered with forest parks and various innovationaly designed buildings. The buildings are efficiently laid out and systematically connected by pedestrian and bicycle ways and curving roads.
The Tsukuba campus is located in the Tsukuba Science City, sixty kilometers northeast of Tokyo. The Science City is a well-planned city where pedestrian and bicycle ways connect our university, station and Japan's leading national institutes accumulated in Tsukuba.
In addition, the University of Tsukuba has a campus in Tokyo. Our Tokyo campus offers graduate- level evening courses for working adults.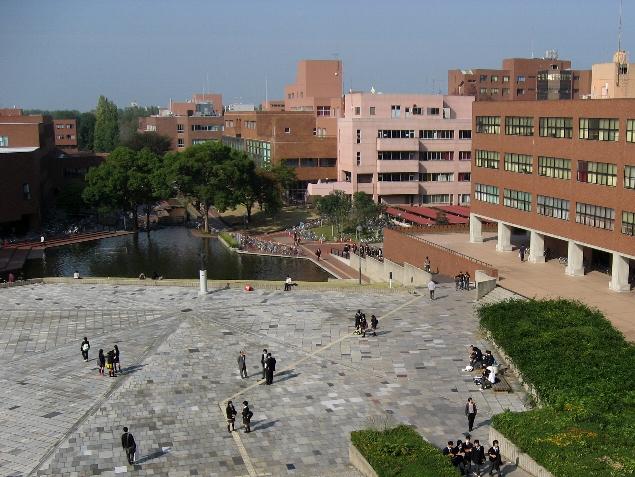 Campus Tour
The Bureau of Public Relations provides a campus tour for groups, mainly high school students coming from abroad. The tour will be available for a group composed of a maximum of 30 people (negotiable).
Note: We don't provide a tour for individual visitors. Thank you for your understanding.
Day Tour is Held
Monday to Friday from 9:30 to 12:00 or from 14:00 to 16:30 (Tour time is around an hour and a half to two hours), except at the beginning and the end of the year, the entrance examination period and the final examination period.
Contents
・Tour of the University facilities

・Explanation of the University outline

・Chatting with international students

・ Walking campus tour

Note: If you want to have lunch, please let us know when you make a reservation for the tour.
How to Reserve a Tour
Please send an email to kohositu [at] un.tsukuba.ac.jp with the following information:
The name of your group

The reason your group wants to participate in the tour

General makeup of your group (example: High school students, University students)

Country

School name

The number of people in your group

Date and time you want to visit our university
Note: Please contact us at least one month in advance of the date that you would like to schedule your visit.