Overview and mission
We provide quality education to autistic children appropriately corresponding to preschool and elementary levels and equip them with knowledge and technical skills needed to accommodate for their disabilities. We cooperate with researchers of the University of Tsukuba to conduct research of special needs education to autistic children, and to assist students in training with their practice for special needs education following the program of the University. We also have strong mutual cooperative relationships with adjoining the National Institute of Special Needs Education (NISE) in order to carry out sufficient research activities.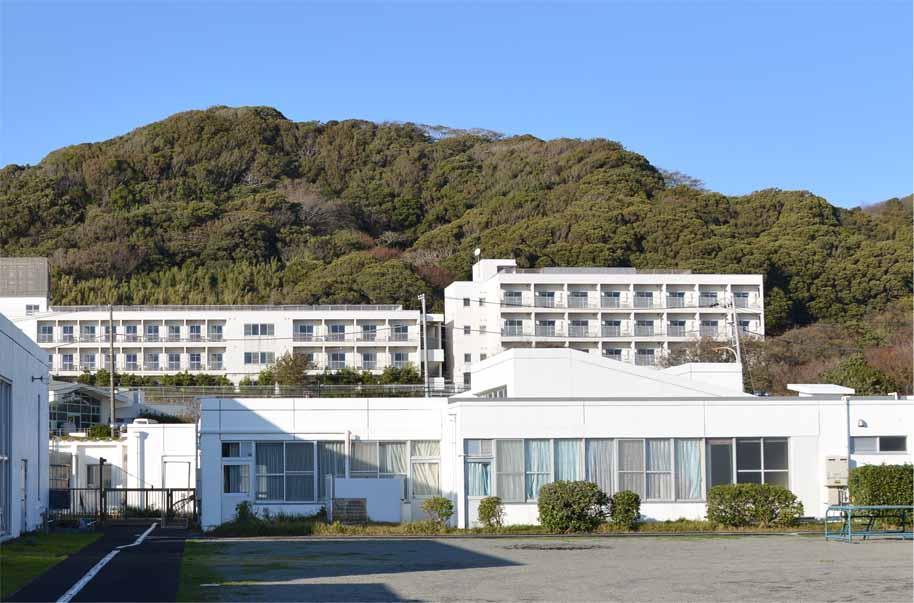 Educational Activities and Features
Educational Objectives
Depending on actual situations of individual children, we plan upbringing of thinking and acting manners and power, and aim to cultivate basics for independence and community participation.
Specific Objectives
To do the relation with people wealthily in life.

To bring up feelings and thoughts through relation with people.

To be able to express feelings and thoughts by desirable manners and actions.
In order to carry out appropriate assessments and comprehensive guidance plans designed to meet special needs of our children, we evaluate our accomplishments and make necessary changes for the improvement of our program with the cooperation of their parents.

Preschool (Kindergarten) division (maximum 6 students/3, 4 and 5 year-olds)
Main activities: practice daily routines, event, problem, play, special activities based on a theme

Elementary division (maximum 6 students/grade)
Main activities: Social life, leisure activity, each guidance, each subject, the extracurricular activities of the mental disabilities special needs education school of the life activity, moral, and independence activity.
School features
Full support for individuals
We design an individualized educational teaching (support) plan for every individual, provide guidance accordingly, make home visits and administer home support system.




Promoting public understanding for disabled children
We encourage public relations with outside nursery and elementary schools and also publish and distribute newsletters to promote public understanding.




Special Needs education center for the community
We offer consultation for early stages of education and extend support related organizations playing an active role as the community special needs education center.




Promoting information communications network and distribution of educational information
We actively utilize the on-campus LAN system and distribute educational information through our homepage.




School that is more accessible to society
We set up a school council, have open house to allow the public to come in and see the facilities, and hold various lectures (extension courses, open classes, Kirakira Concert).
Miscellaneous
We promote our activities as the National Headquarters for Education of Autistic Children

- to cooperate with the National Institute of Special Needs Education, and distribute educational and research results to related organizations
- to distribute educational and research results to related organizations by holding the Education for Autistic Children Research Conference.