University of Tsukuba student wins Grand Prix MTG 2021 in the International Print Triennial in Krakow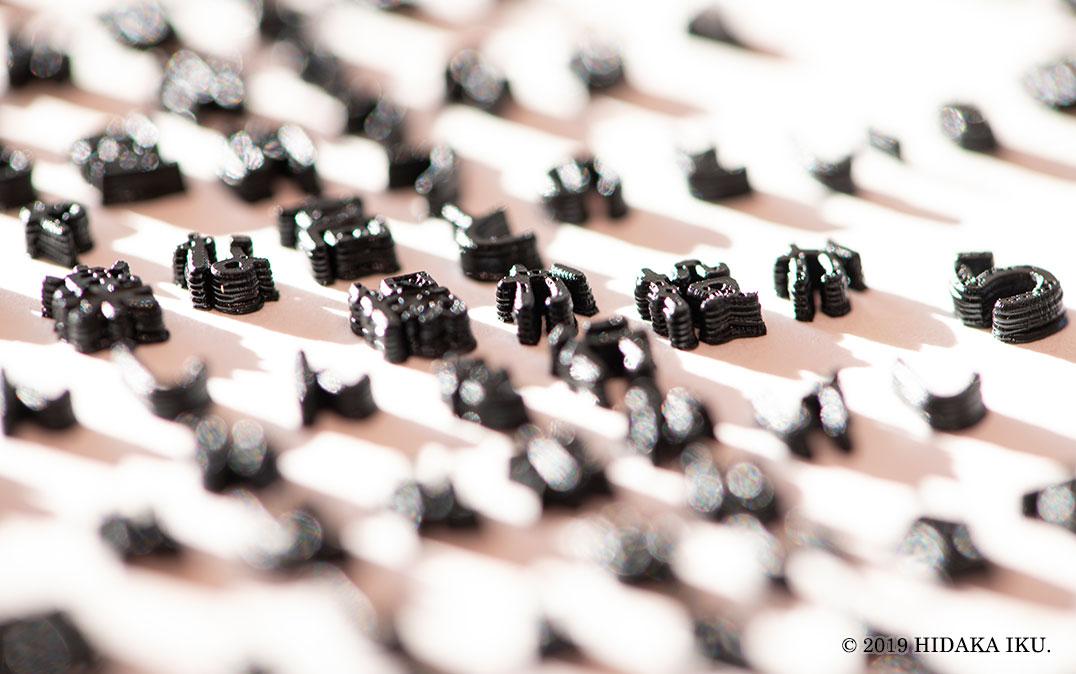 Award-winning work
University of Tsukuba student Ms. HIDAKA Iku (Third-year student, Doctoral Program in Art and Design, Graduate School of Comprehensive Human Sciences), whose supervisor is Professor TAJIMA Naoki, Faculty of Art and Design, won Grand Prix MTG 2021 at "International Print Triennial in Krakow*" held in Krakow, Poland. Her award-winning work is titled "Collected Conversations".
This work consists of 9 pieces of layered screen printing of the conversation by unknown people that the artist collected in the city. Each printing represents clash and passing stories at the time in the conversation expressed by showing how letters are crumbled and lost by stacking inks. In addition, this work was evaluated to highlight the conversation in the city which was lost by the current worldwide pandemic. At the Main Exhibition of the MTG 2021, her work is open to the public at the Nowa Huta Cultural Center in Krakow from June 26 to July 31, 2021. Furthermore, in 2022, a solo exhibition by Ms. HIDAKA Iku is being planned.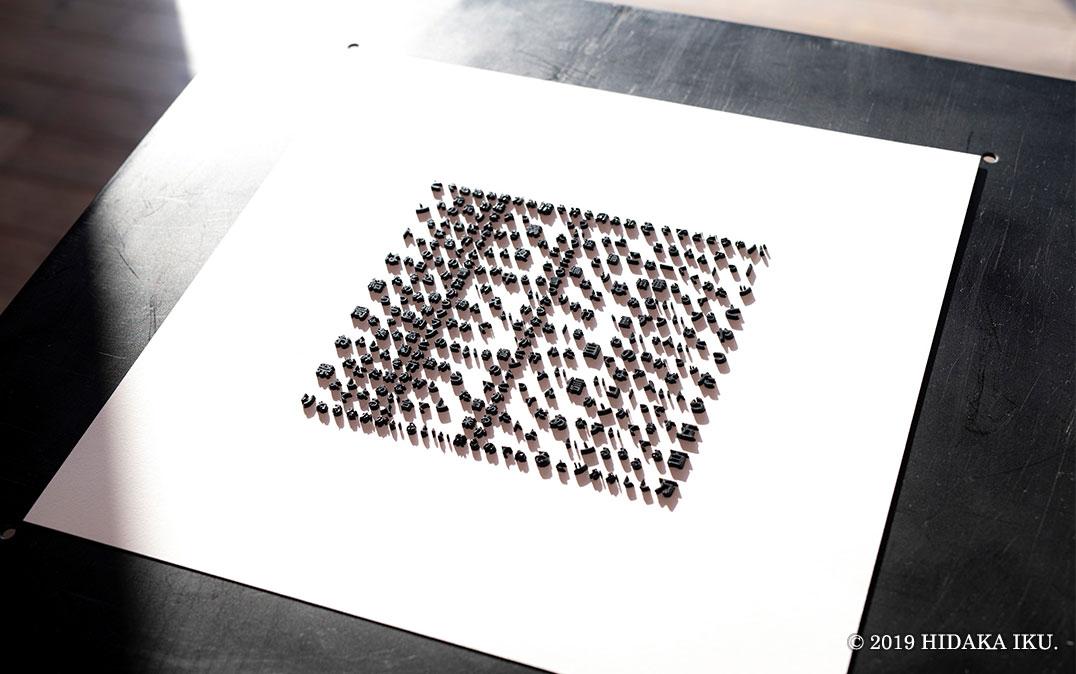 Award-winning work

Award ceremony video: Ms. HIDAKA from around 55:00
*The International Print Triennial in Krakow (in polish "Międzynarodowe Triennale Grafiki, MTG")
MTG is a public entry international print exhibition held once every three years in Krakow, southern Poland. The open call for participants is for multimedia work, including the field of digital media and installations. The Triennale was changed to a Triennale when the International Print Triennial Society in Krakow was established in 1992, starting with the Krakow International Print Biennale in 1966. In the past, famous Japanese printmakers such as SUGAI Kumi, IKEDA Masuo, KUROSAKI Akira, NODA Tetsuya, KIMURA Kosuke, KIMURA Hideki, and IDA Shoichi have won awards. In this exhibition,74 artists from 23 countries passed the first screening (2 Japanese out of 74). The grand prize was announced on June 25, 2021, as a result of the final selection.