Implemented Multilateral Exchange Teaching Practice for Student Teachers among Southeast Asian Universities under the SEAMEO SEA-Teacher Project
The SEA-Teacher pilot project (SEA-Teacher pilot project, batch 2) was conducted for one month from February 6 to March 6, 2023, coordinated by CRICED in collaboration with the Faculty of Human Sciences of the University of Tsukuba and Sakado Affiliated School. Since 2016, SEAMEO (Southeast Asian Ministers of Education Organization) has provided opportunities for student teachers to obtain teaching experiences beyond their country borders.
After the first pilot project in 2020, the local training was postponed due to the Covid-19 pandemic, but finally the second implementation has been realized. The University of Tsukuba accepted a total of nine students from its three partner universities, Khon Kaen University (Thailand), Indonesia University of Education (Indonesia), and Central Luzon State University (Philippines), and dispatched two students from each university, for a total of six students from the University of Tsukuba. The students from Thailand, Indonesia, and the Philippines received practical training at the affiliated Sakado High School, and in the final week of the program, they presented the results of their training to SEAMEO secretariat members, including Director General Ethel.
The knowledge and experience gained by CRICED from this project will hopefully encourage more participation from the University of Tsukuba as well as from other Japanese institutions. We appreciate all the efforts and contributions of the universities and institutions involved in this project.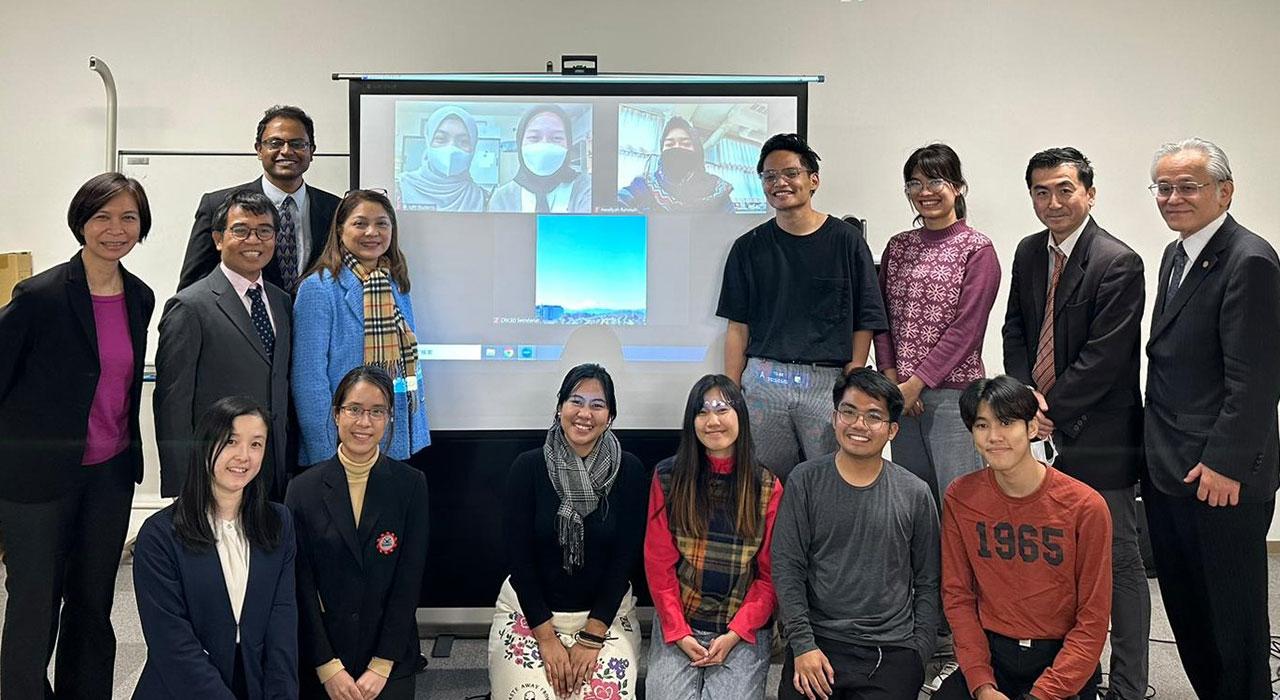 Group Photo with Dr Ethel, Director of the SEAMEO Secretariat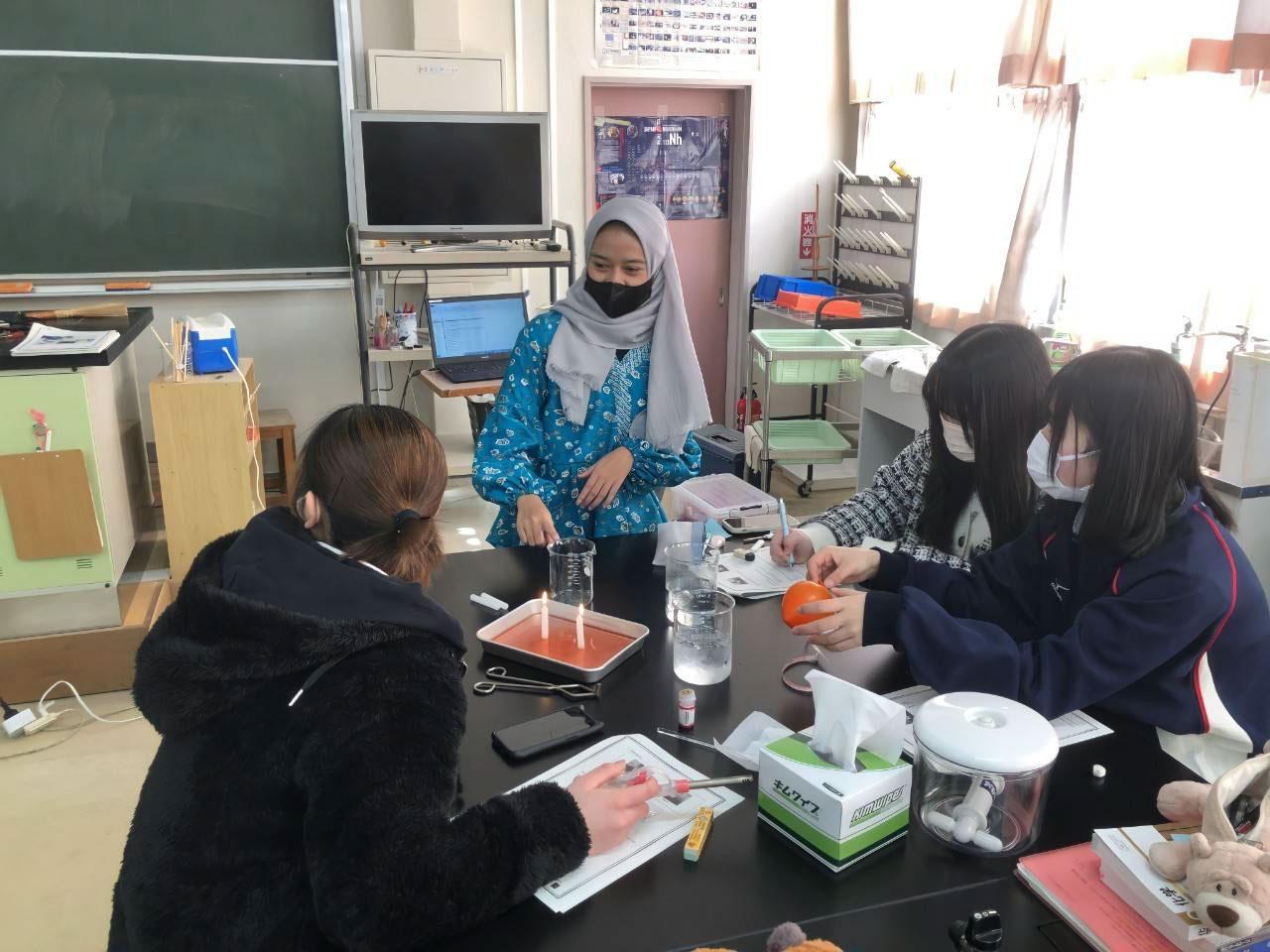 Teaching Practice of a student-teacher
from Universitas Pendidikan Indonesia
at Sakado Affiliate High School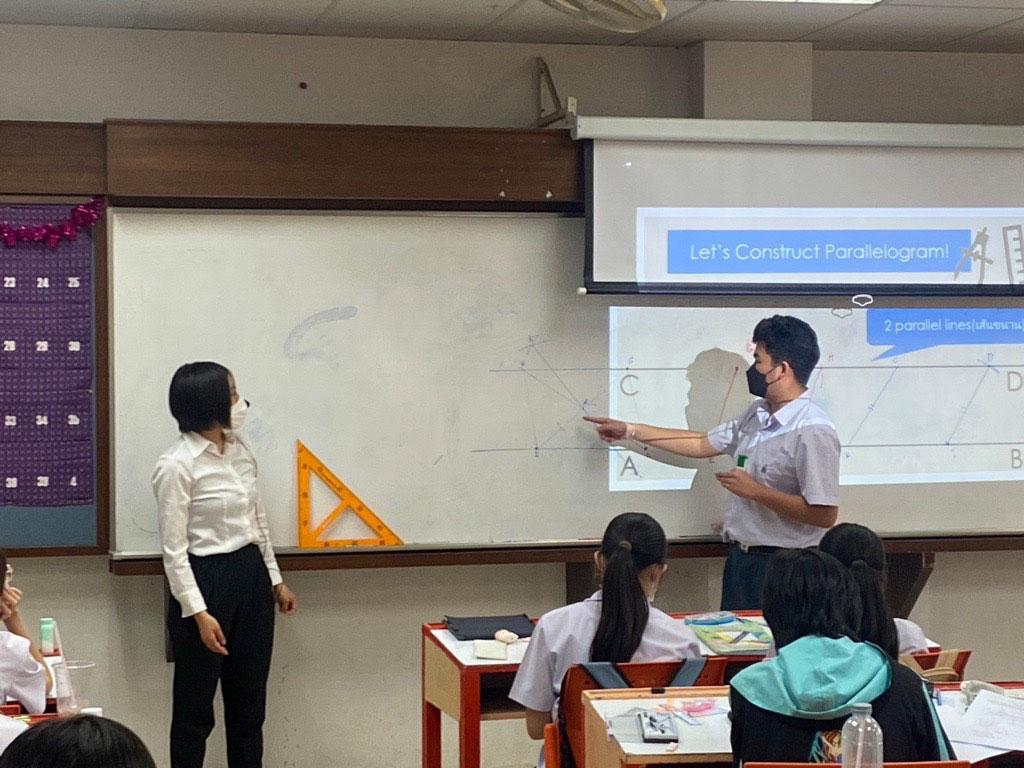 Teaching Practice at Kohn Kaen University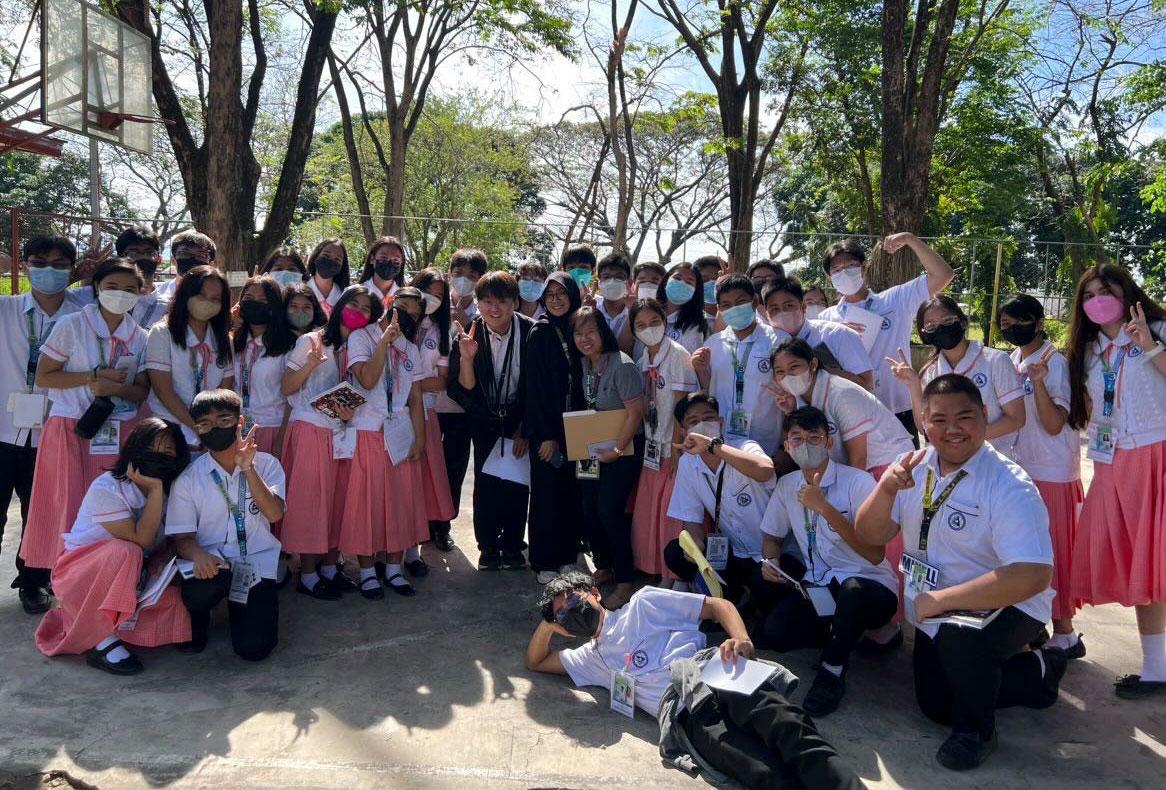 Group Photo with the students of Central Luzon State University