Kyrgyz Ambassador to Japan Visits President NAGATA to Discuss Strengthening Cooperation
On May 10, 2023, Mr. Erkinbek Osoev, Ambassador of the Kyrgyz Republic to Japan, visited the University of Tsukuba and held talks with President NAGATA Kyosuke, Vice President IKEDA Jun (Global Affairs), Executive Officer OHNEDA Osamu (Director-General, Bureau of Global Initiatives), and Professor USUYAMA Toshinobu (Institute of Humanities and Social Sciences). During the discussion, the Ambassador expressed the Kyrgyz government's intention to strengthen cooperation with Japanese higher education institutions focusing on human resource development in the field of education. They exchanged opinions on further enhancing cooperation in various fields, including medicine, between the university and Kyrgyzstan.
After the courtesy visit, the Ambassador visited the Tsukuba-Plant Innovation Research Center (T-PIRC) and received an explanation of the center from Vice Director SHIBA Hiroshi and Assistant Professor KATO Morio.
Going forward, further exchanges and cooperation between the Kyrgyz Republic and the university are expected.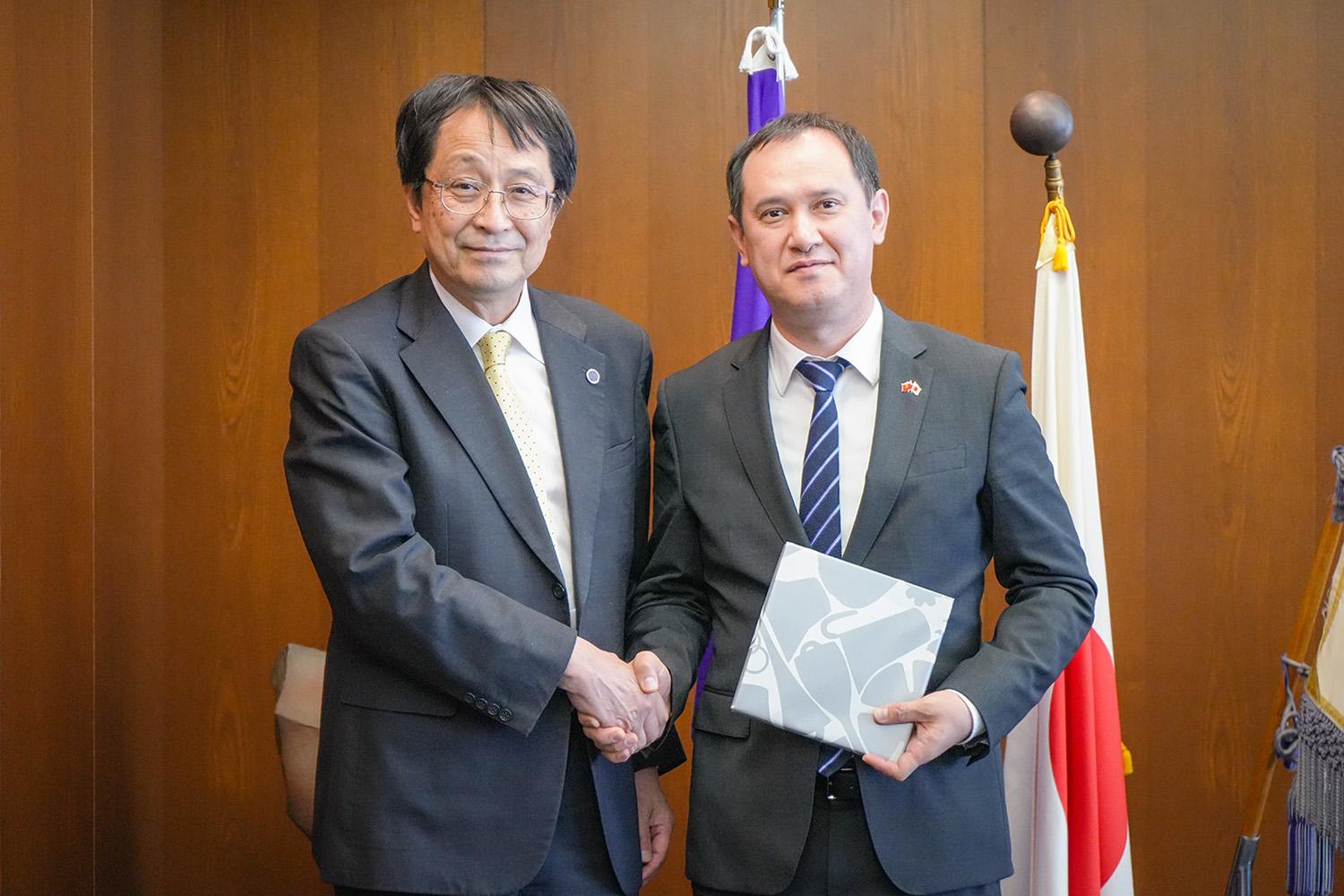 Meeting with President NAGATA and Vice Presidents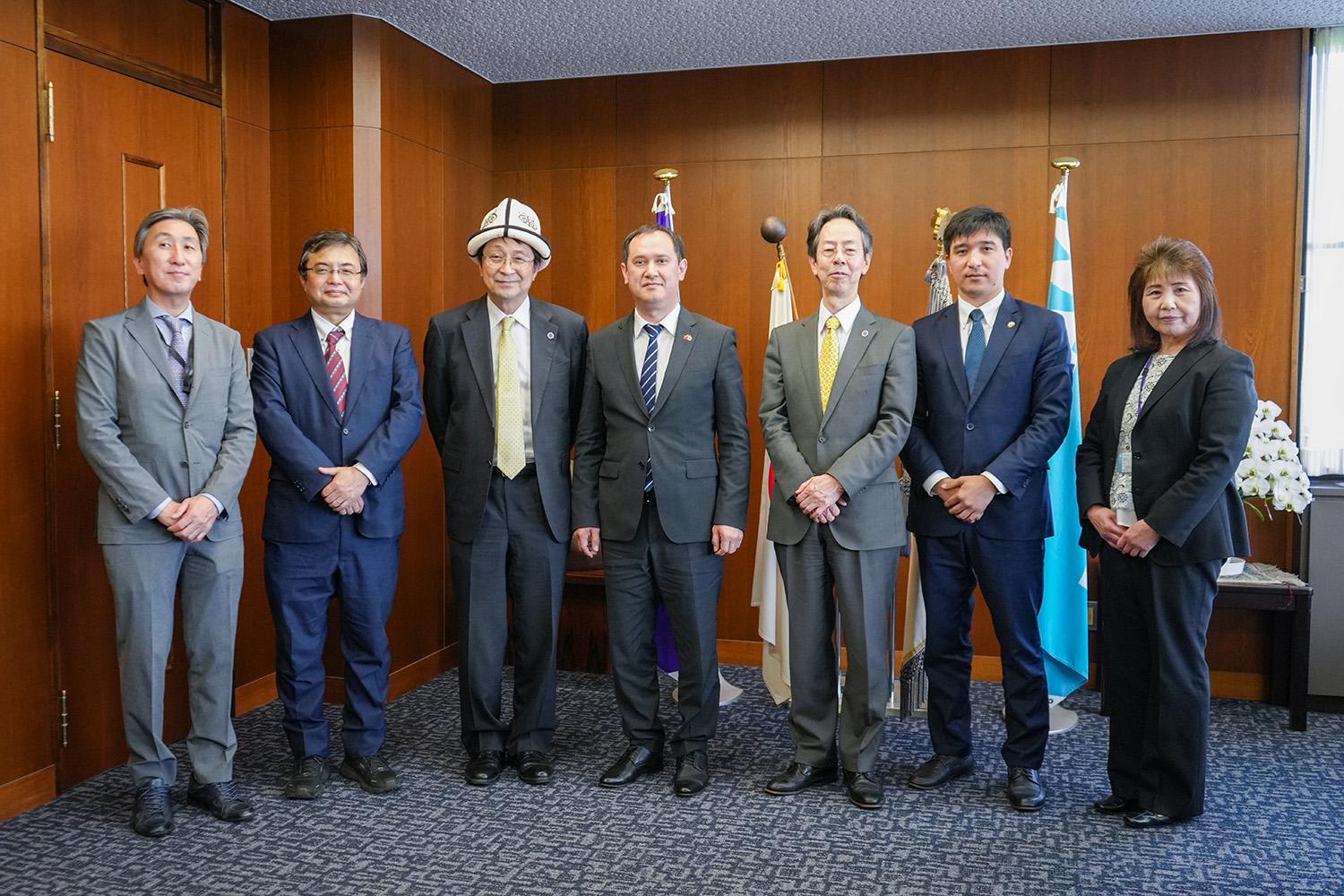 Meeting with President NAGATA and Vice Presidents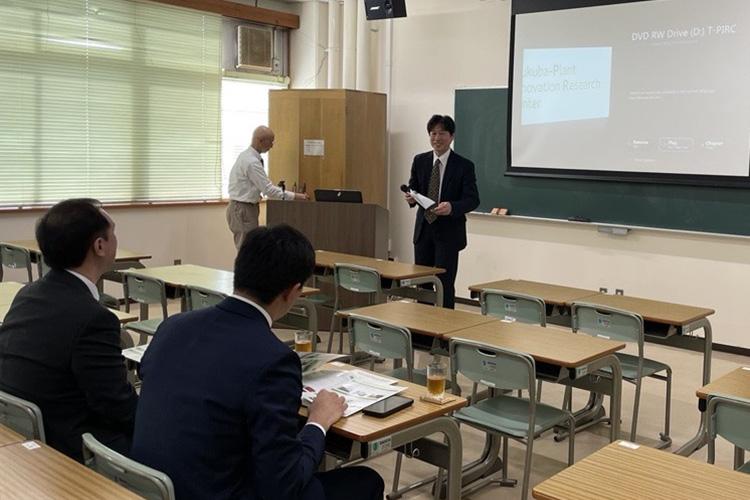 Ambassador receives explanation of T-PIRC from Prof. SHIBA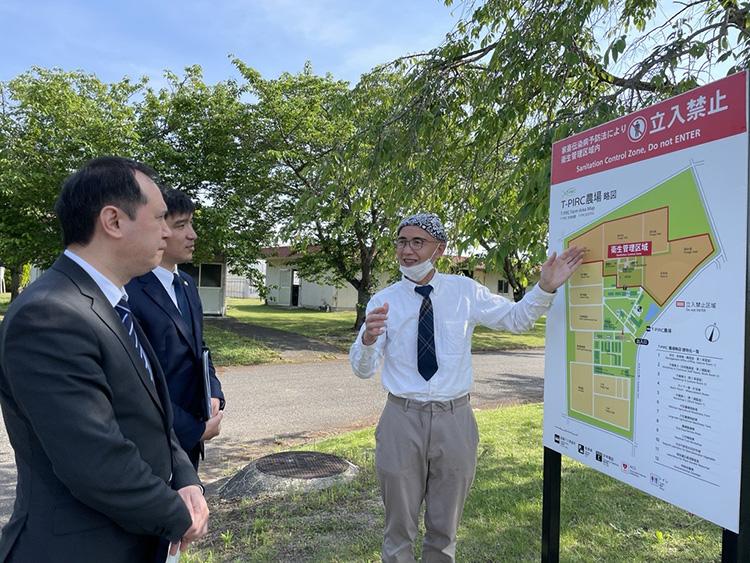 Guided tour of the farm by Assis. Prof. KATO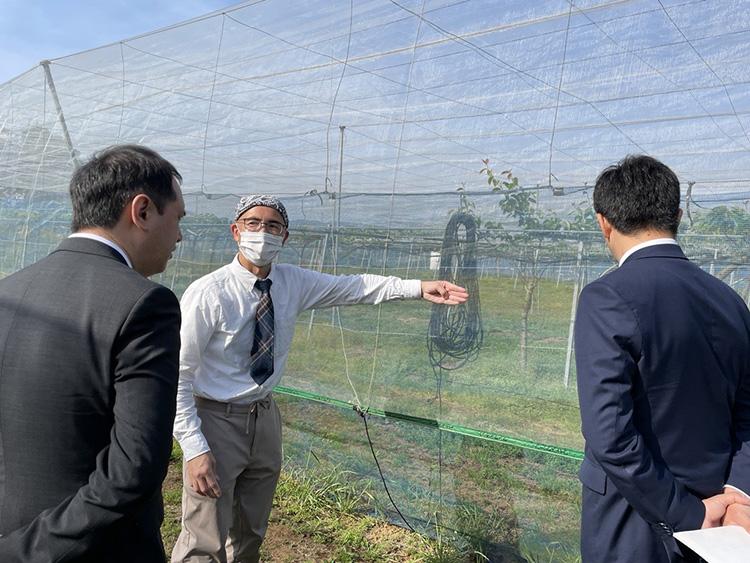 Guided tour of the farm by Assis. Prof. KATO