Holding of the 47th University of Tsukuba Spring Sports Day
The 47th Spring Sports Day was held on May 13 and 14 at the Tsukuba Campus.
Since the first University of Tsukuba Sports Day was held in 1977, soon after the university opened, it has been held twice a year for two days each in the spring and fall, and is a traditional university event that is unique to the University of Tsukuba, where more than 10,000 students, faculty and staff can enjoy sports together.
From this season, spectators are allowed to enter the venue as before the Corona Disaster, and the number of participants has increased compared to last spring. As the Sports Day Student Committee, many students planned, prepared, and managed the event while paying attention to infection control measures.
The first day was unfortunately rainy, but the weather recovered on the second day, and the outdoor events of kickball, futsal, tennis, orienteering, and relay, and the indoor events of basketball, soft volleyball, dodgeball, and e-sports, were hotly contested. In addition, bowling, free throws, survival games, kick target, sports karuta, kehaigiri, steel challenge, Tenipin, okkake-tamaire, Ultimate, and frisbee target shooting were organized by the student committee, and classrooms and open practices by extracurricular activity groups were held as circle events. Participants enjoyed sports with smiles on their faces and with their friends.
Thanks to the cooperation of all participants and the smooth operation of the Sports Day Student Committee, the entire event was successfully completed.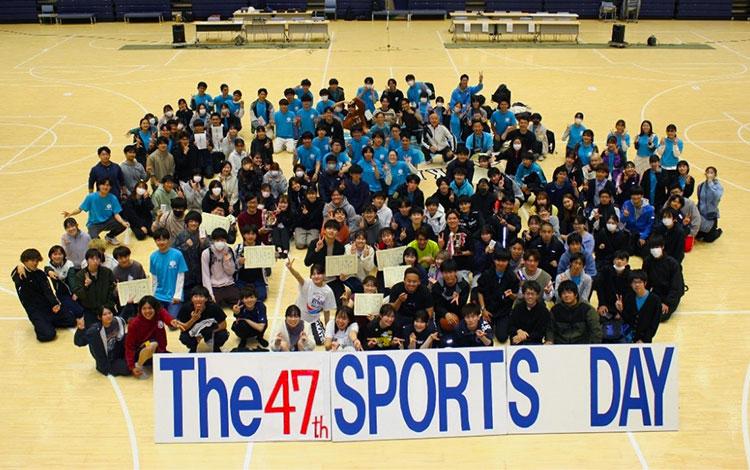 Group photo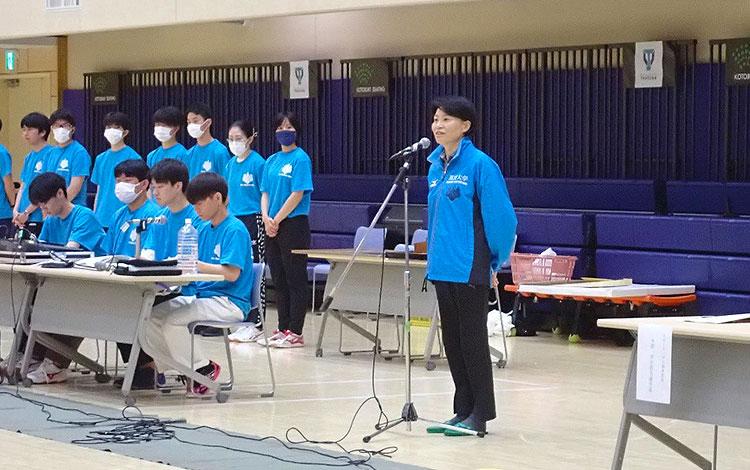 Opening Ceremony: Announcement of the Opening of the Sports Day by Deputy Director HONMA for Sports Day Head Office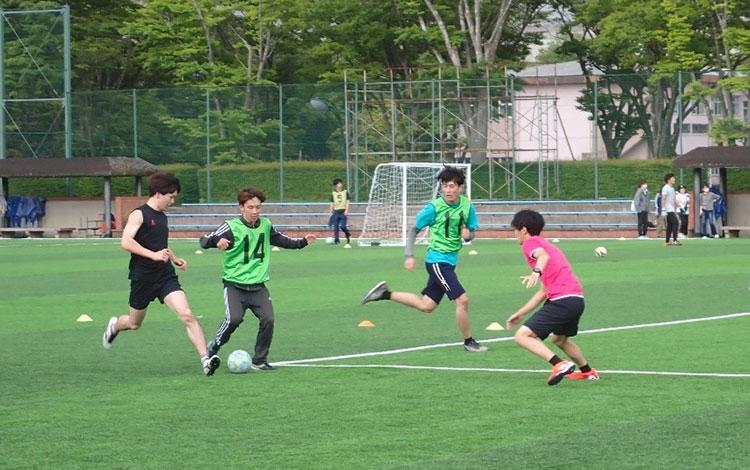 Futsal game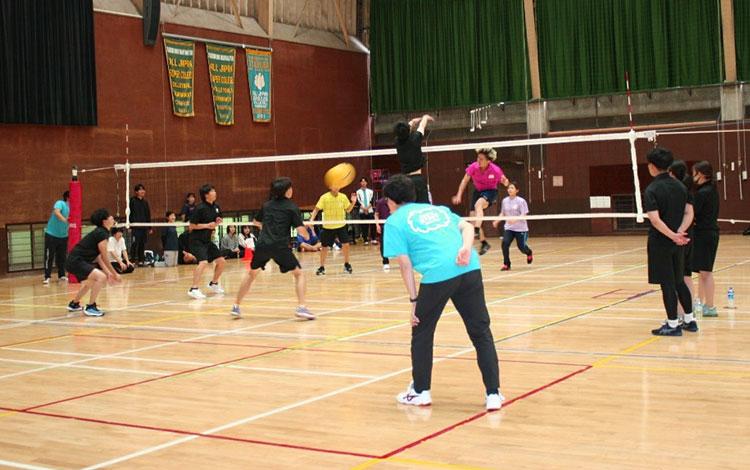 Soft volleyball game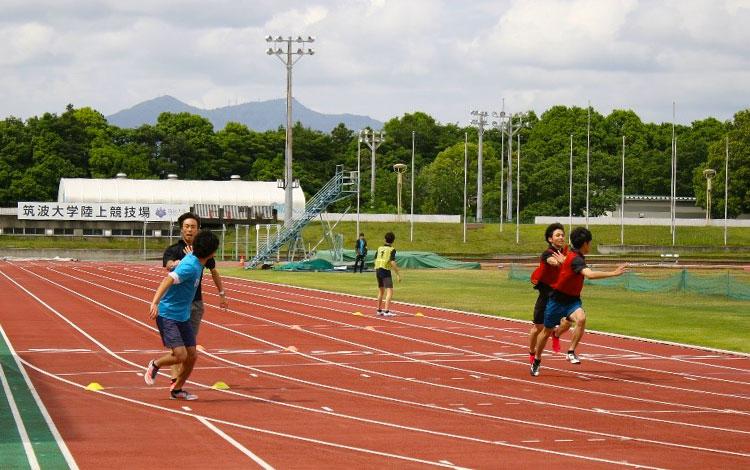 Relay race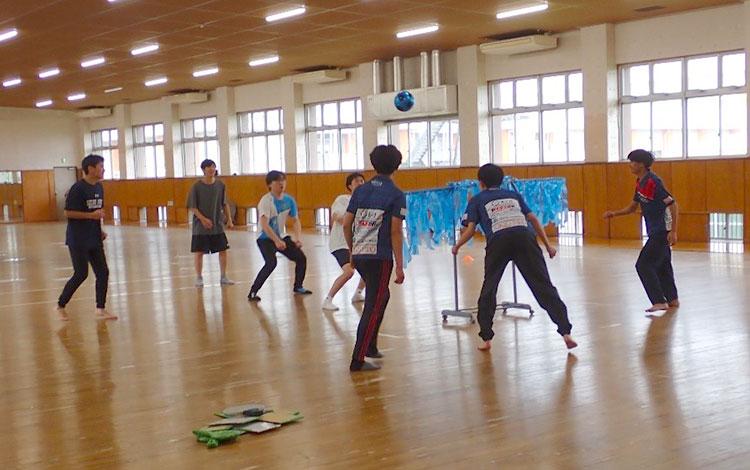 Tenipin planned by the Student Committee