African Delegation from Six Countries Visited UT Tsukuba Campus
On May 30, African delegation of 30, university presidents, vice presidents, administrative officials from nine universities in six countries (Egypt, Ghana, Kenya, Nigeria, South Africa, and Zambia) and government officials involved in higher education and science and technology administration visited our Tsukuba Campus. This event was held as part of the Sakura Science African Officers Invitation Program 2023 organized by the Japan Science and Technology Agency (JST).
During the visit, the delegation had a talk with Vice President IKEDA Jun (Global Affairs), Director SAKURAI Takeaki (Office of Global Initiatives), and Director NOMURA Nakao (Office of International Exchange Support) and exchanged views on educational and research exchange with leading faculty members who are engaged in research, education, and social contribution activities related to Africa.
The Association of African Students, University of Tsukuba (AASUT) also joined and hosted a student session and exchanged ideas and hopes, messaging of how African students contribute to the development of their home countries. The representatives of each country gave words of encouragement to the approximately 20 international students participating in the session.
The visit concluded with a tour of the Sports Performance and Clinic Lab (SPEC), where interdisciplinary research in sports science is being conducted. The visitors were impressed by the university's excellent educational environment and facilities.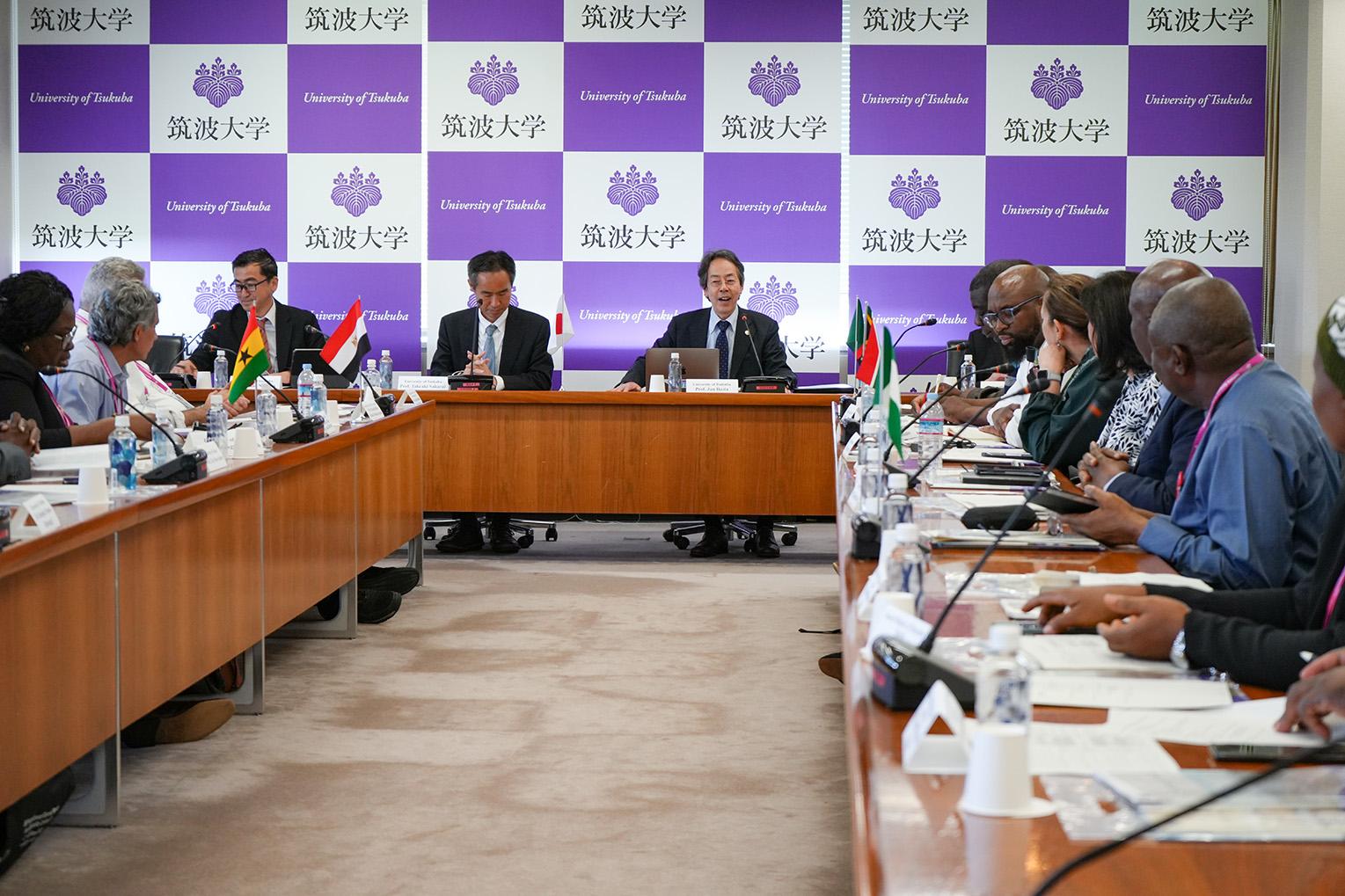 Meeting with Vice President IKEDA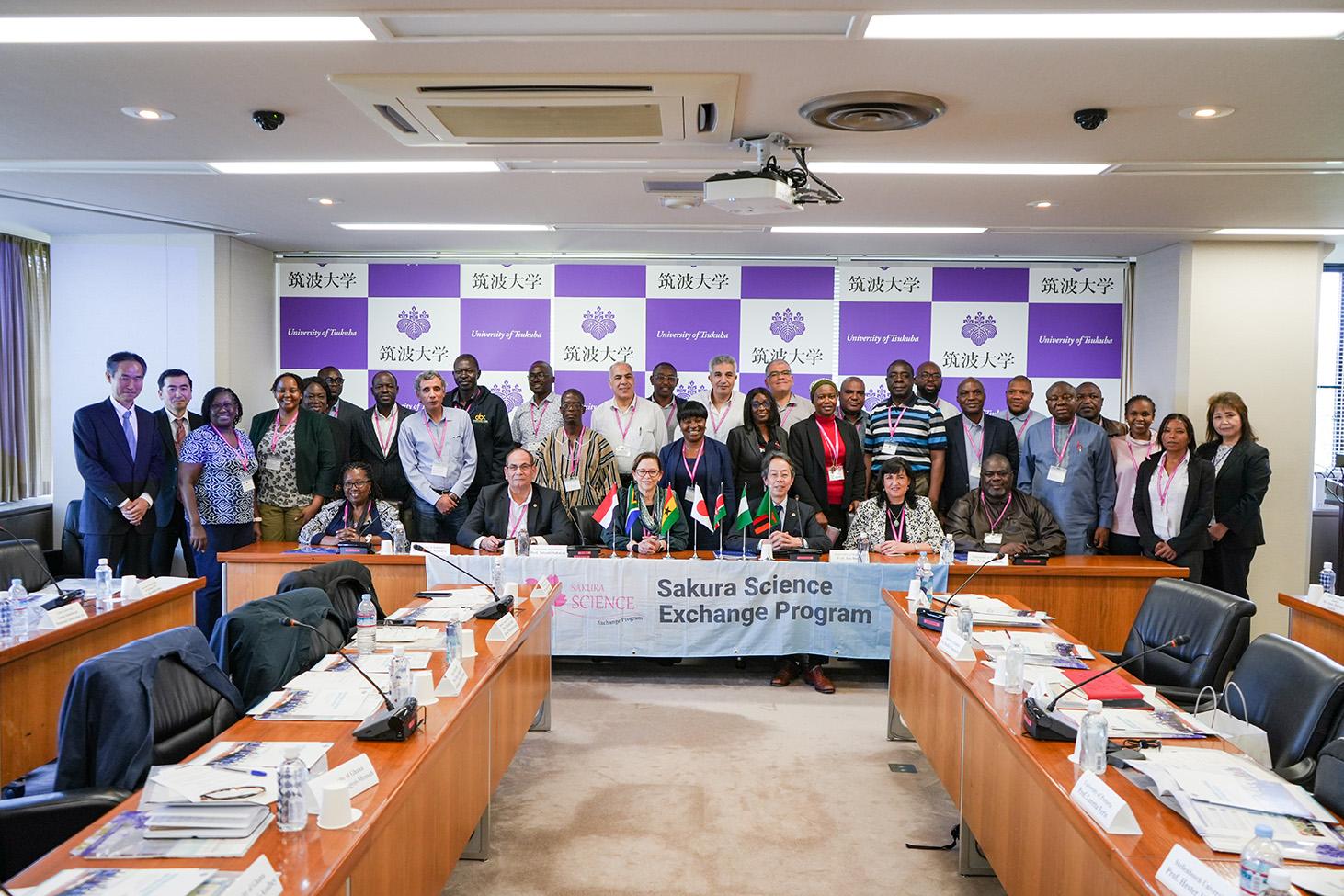 Meeting with Vice President IKEDA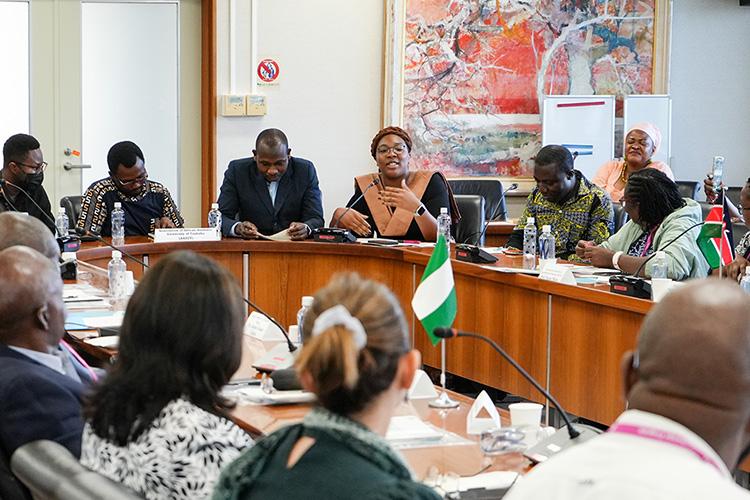 Student Session by Association of African Students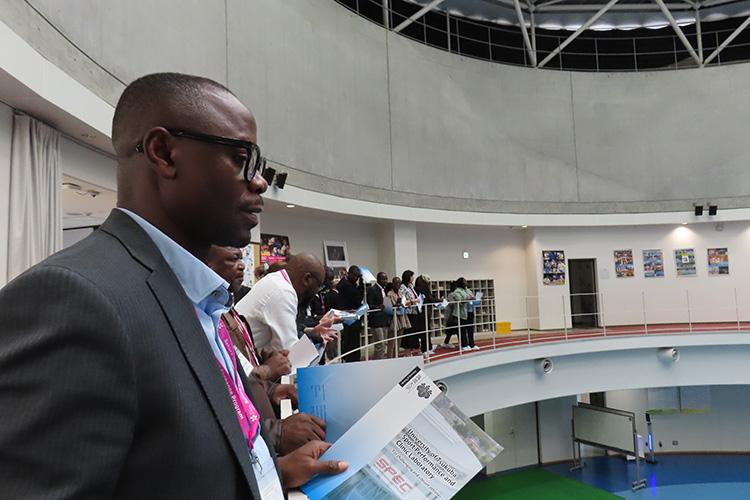 Guided Tour of SPEC