Ruhr University Bochum Rector Visits President NAGATA
On June 7, 2023, Prof. Dr. Dr. h. c. Martin Paul, Rector of Ruhr University Bochum, visited the University of Tsukuba and held talks with President NAGATA Kyosuke, Vice President IKEDA Jun (Global Affairs), Executive Officer OHNEDA Osamu (Director-General, Bureau of Global Initiatives), Professor UEDONO Akira (Institute of Pure and Applied Sciences, and responsible for European operations of the university), and Associate Professor FUJII Sayaka (Institute of Systems and Information Engineering, and the university's Liaison Coordinator for Ruhr University Bochum).
During the meeting, they reviewed previous exchanges as CiC partner universities and discussed the prospects for establishing overseas offices at both universities in the future.
After the discussion, Prof. Paul visited Cyberdyne, a company established by Professor SANKAI Yoshiyuki of the Institute of Engineering Information and Systems, and learned about medical robotic suits and other related technologies.
Moving forward, further exchanges and collaboration between Ruhr University Bochum and the University of Tsukuba are expected.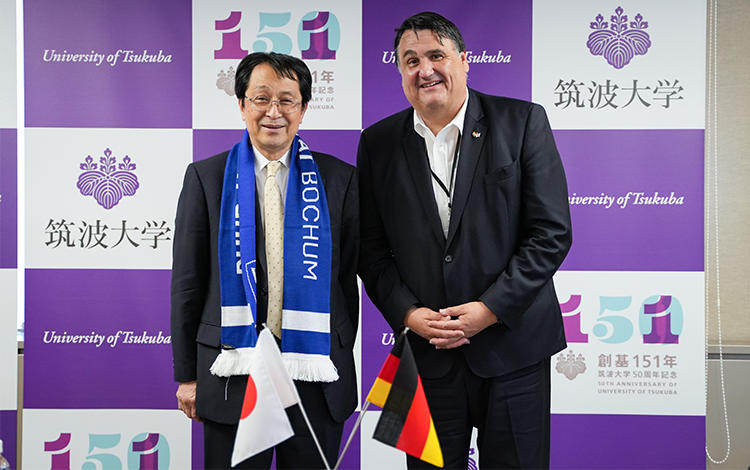 President NAGATA and Prof. Dr. Dr. h. c. Martin Paul, Rector of Ruhr University Bochum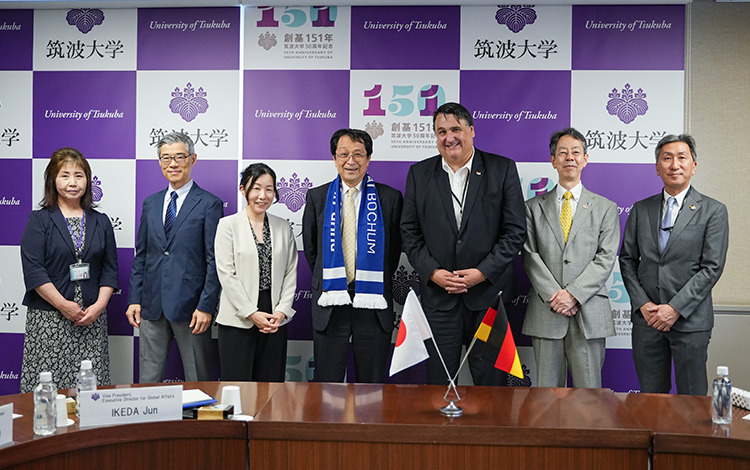 Group photo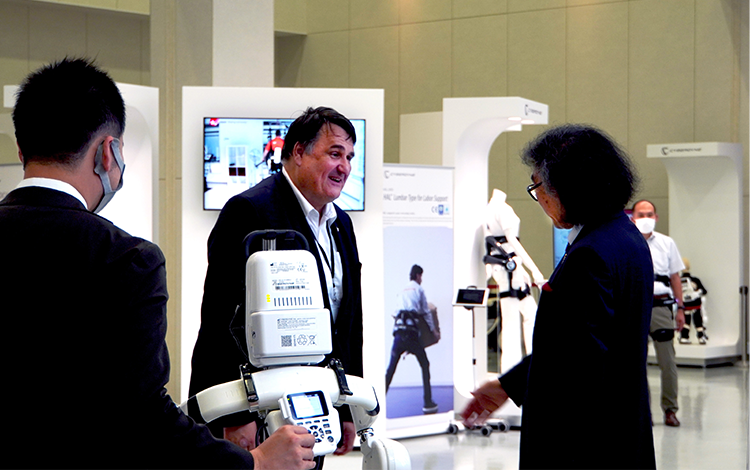 Rector Paul receives explanation from Prof. SANKAI