"World Famous MITOMA" Visits His Alma Mater, University of Tsukuba
The "World Famous MITOMA Kaoru" is back!
After a long absence, Mr. MITOMA Kaoru, a soccer player who plays for Brighton in the English Premier League, visited his alma mater. It is well remembered that Mr. MITOMA also played for the Japanese national team in an international friendly match held in Japan in June.
On July 4, Mr. MITOMA's visit to the University of Tsukuba started with a courtesy meeting with President NAGATA Kyosuke, Accompanied by his former academic advisor, the head coach Prof. KOIDO Masaaki; the visit gave us a valuable opportunity to hear from Mr. MITOMA, who is active in the world, as he exchanged with his soccer club junior members and conducted interviews with the student editorial staff of the University of Tsukuba Newspaper, and a staff member who is a graduate of School of Physical Education, Health and Sport Sciences.
The University of Tsukuba will celebrate its 50th anniversary in October. At the end of the visit, Mr. MITOMA gave us the following message: "I have been able to grow in many ways at the University of Tsukuba, which has a long history. I want to continue to serve as an excellent example to future students and do my best in the future. I wish for the future development of the University of Tsukuba, and I will do my best to live up to the university's name. Congratulations!"
The interview with Mr. MITOMA will soon be posted on the university's official YouTube channel and others. Please stay tuned!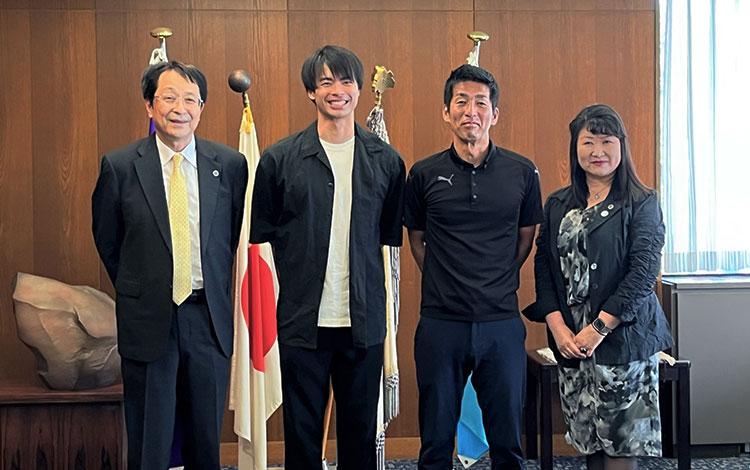 Courtesy meeting with the president, from the left: President NAGATA Kyosuke, Mr. MITOMA Kaoru, Prof. KOIDO Masaaki, Vice President NISHIO Chizuru (Planning, Evaluation and Public Relations)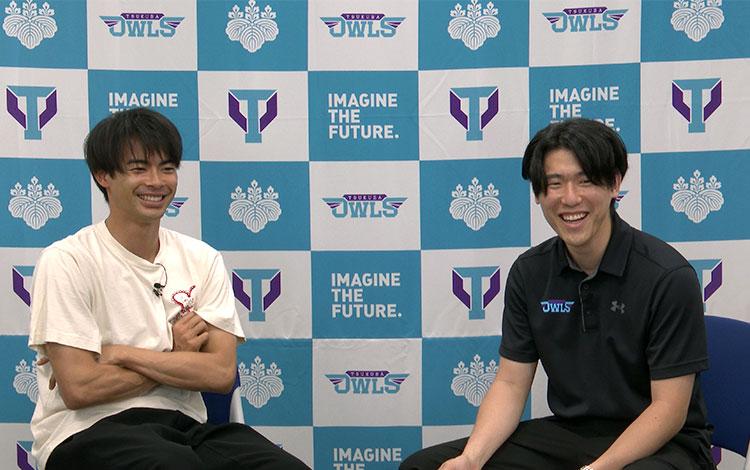 At the interview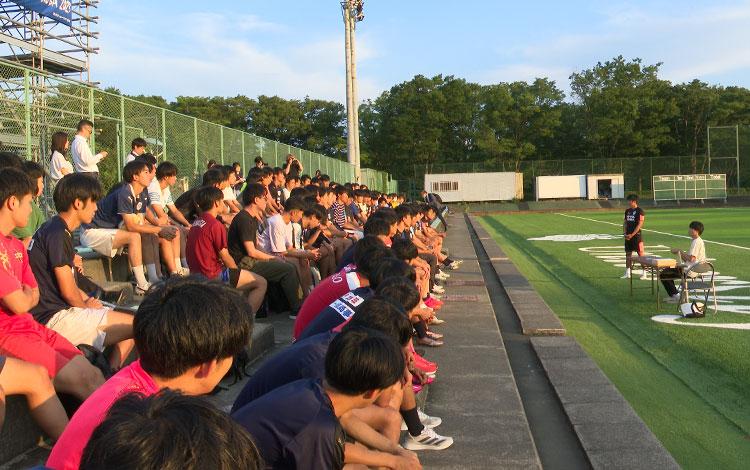 Message to the soccer club junior members at the ground (1)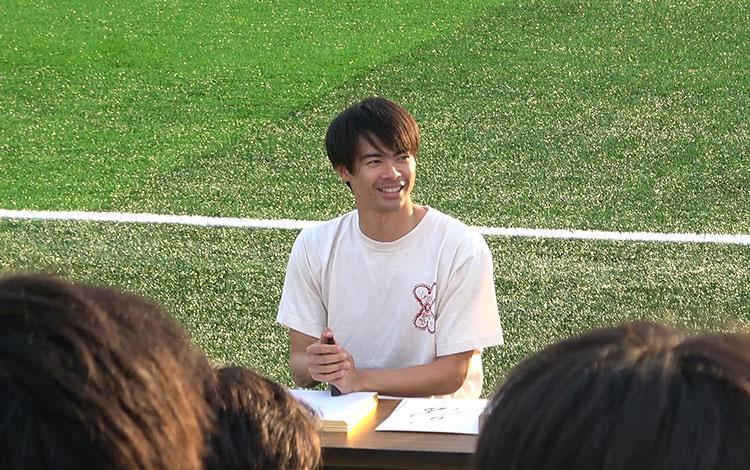 Message to the soccer club junior members at the ground (2)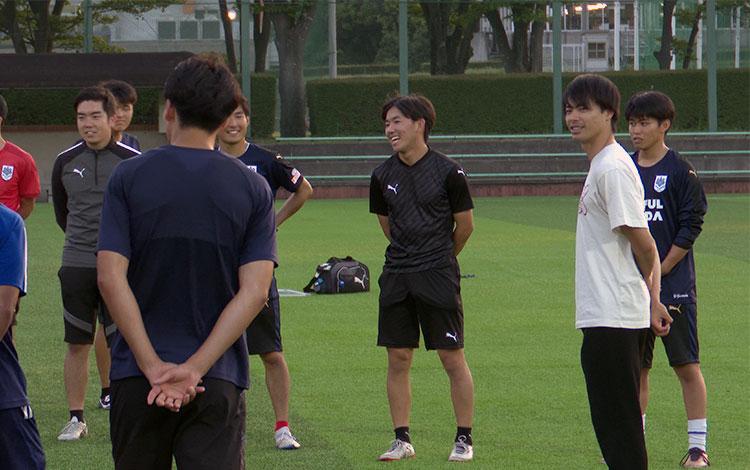 Message to the soccer club junior members at the ground (3)