National Taiwan University Rugby Team Holds Joint Practice and Match Sessions with their UT Counterparts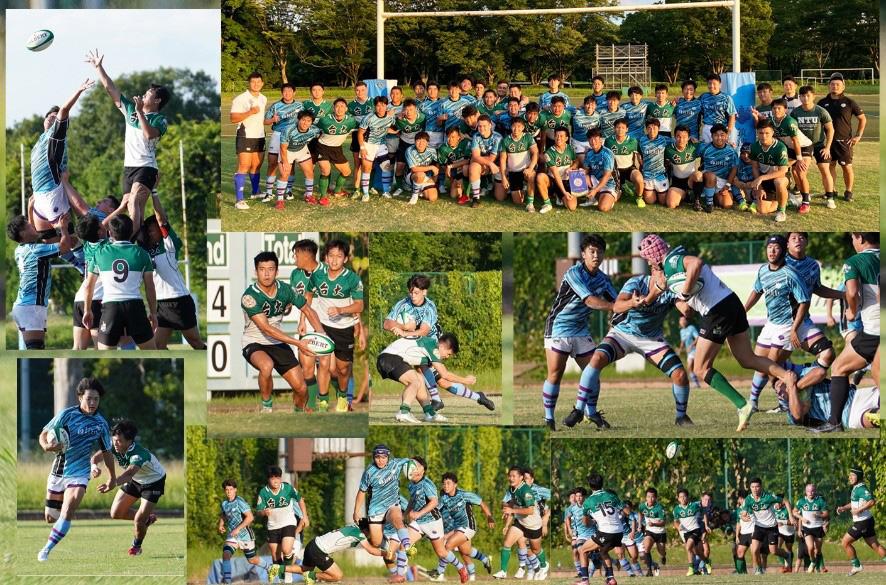 Photos of joint practice and match sessions
In a celebration of sportsmanship and cultural exchange, the National Taiwan University Rugby Club (25 people in total) visited our university campus on July 19 and 20, 2023, to engage in joint practice and match sessions with the University of Tsukuba Rugby Football Club.
The gathering culminated on the evening of July 20 with the rugby club members and several faculty members participating, including Professor YU TIEN DENG, Mr. LIN WEI MING (Instructor), President NAGATA Kyosuke, Executive Officer OHNEDA Osamu (Director-General, Bureau of Global Initiatives), Director SAKURAI Takeaki (Office of Global Initiatives), Professor TAKAGI Hideki (Director-General, Bureau of Physical Education and Sports), and from the Institute of Health and Sport Sciences were Professor NISHIYASU Takeshi (Sports Department), Professor FUKASAWA Koyo, Assistant Professor SHIMAZAKI Tatsuya (Director of the Rugby Club), and Specially Appointed Assistant Professor MURAKAMI Taiki (Head BK Coach). Specially Appointed Professor KIJIMA Joji and Assistant Professor FUKUSHIGE Mizuho (Head of Taiwan Hub) also joined in.
We expect more dynamic exchange opportunities between the two institutions.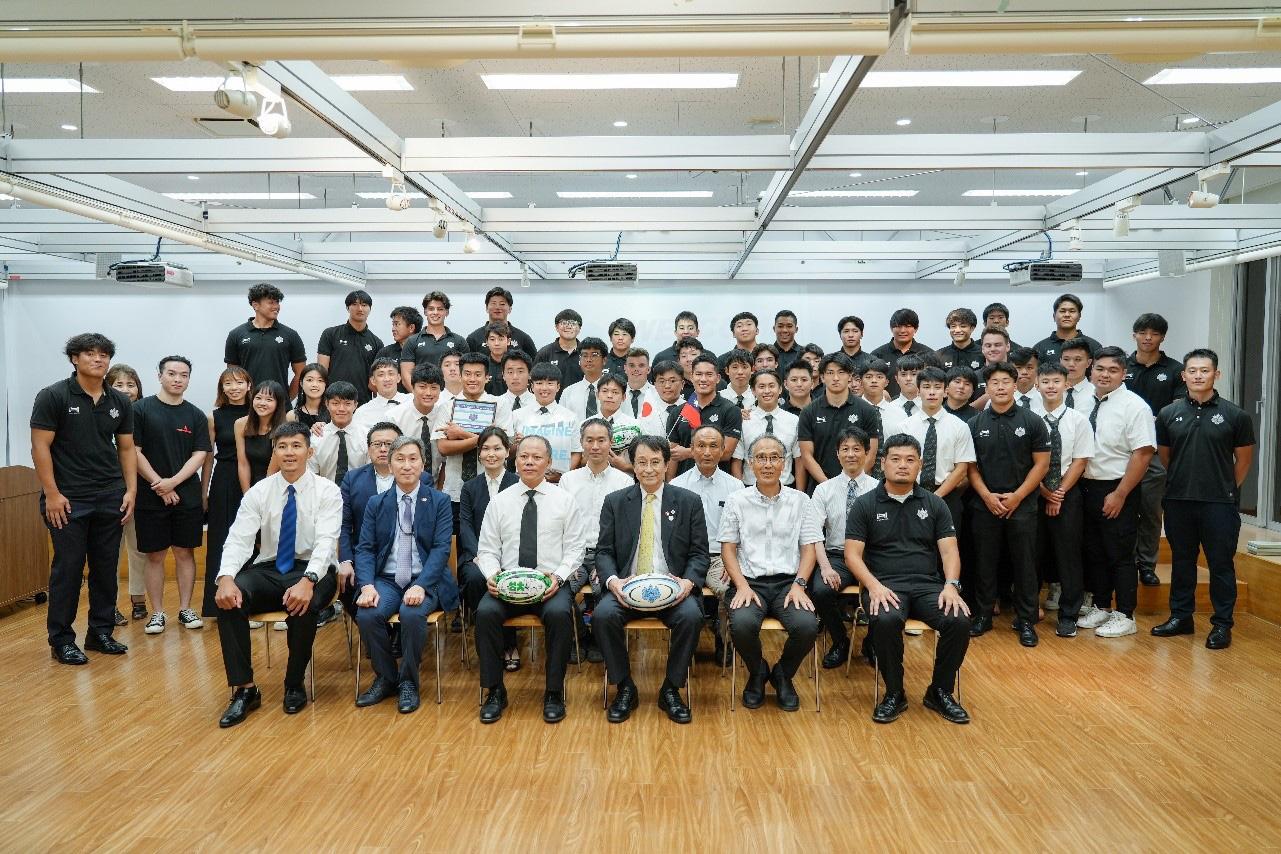 Group photo at the gathering