#112 Olympic and Paralympic Education as a Legacy
Associate Professor MIYAZAKI Akiyo, Faculty of Health and Sport Sciences

The Tokyo 2020 Olympic and Paralympic Games are just around the corner. Preparations are ongoing, one of them being Olympic and Paralympic education, which involves more than simply learning about the Olympics. Rather, it extends to learning about the Olympic spirit and applying that spirit in various ways. Whether a person is good at sports or not makes no difference. Prof. Miyazaki is aiming to create and promote the widespread use of educational materials that can build a legacy from studying the Olympic spirit.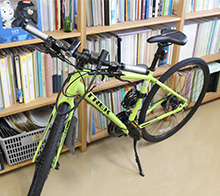 The Olympics have an undisputed reputation of being the top athletic competition in the world. For some sports, there are higher level international competitions, such as world cups. But even so, the Olympics maintain a unique and rarified atmosphere thanks to the Olympic philosophy--Olympism. The three core values of Olympism are Excellence, Respect and Friendship. These were first espoused by Pierre de Coubertin, the founder of the modern Olympic Games. The four core Paralympic values, developed more recently, are Courage, Determination, Inspiration and Equality. No other tournament places value on the spirit of competition and ethical conduct quite apart from results. Based on these values, Olympic and Paralympic education seeks to develop young people who can contribute to world peace from an international perspective. Prof. Miyazaki is engaged in developing Olympic and Paralympic education programs and implementing them throughout Japan in advance of the Tokyo 2020 Olympic and Paralympic Games.
Olympic and Paralympic education extends to many areas and can be adapted to various curricula. Examples include offering hospitality to visitors from other countries; writing a report after watching an event; using the Internet to look up Olympic-related information from other countries; and studying the social context surrounding the Olympics in different eras. There are other approaches to Olympic and Paralympic education, such as sport itself, from how rules are followed to demonstrating care for one's rivals, to analyzing one's own play and figuring out how to train better to improve performance. Even negative aspects of the Olympics can be picked up as topics for discussion, such as excessive commercialism or the issue of what to do with facilities once the Games are over. Even if people do not have a direct interest in sports, there are plenty of things that can be learned from the Olympics.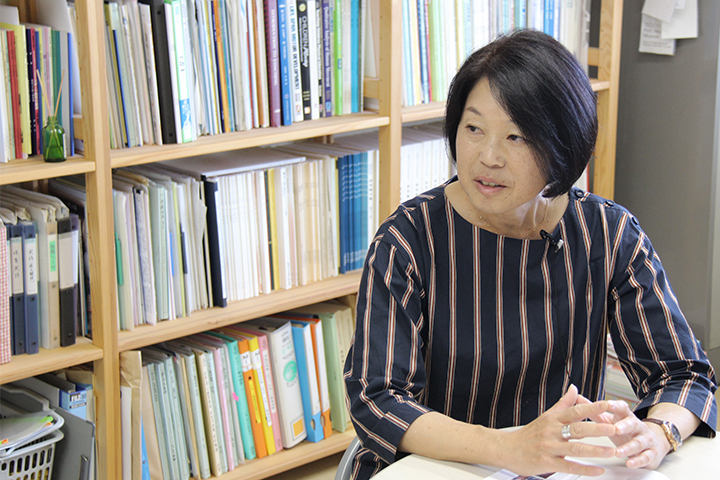 Olympic education has been carried out throughout the world since the 1970s. Japan itself has carried out such education on each occasion it has hosted the Olympics: the Tokyo 1964 Summer Olympics, the Sapporo 1972 Winter Olympics, and the Nagano 1998 Winter Olympics. One form of Olympic education carried out for the Nagano Games was a "one school, one country" program. Elementary schools and junior high schools within the city of Nagano decided on a participating country and learned about its culture and language to promote international exchange. Similar activities now extend throughout the world. New Olympic and Paralympic education efforts got underway as soon as the hosting of the Tokyo 2020 Summer Games was announced. The University of Tsukuba has taken a leading role, establishing the Centre for Olympic Research and Education (CORE), of which Prof. Miyazaki is an active core member.

Another strength of the University of Tsukuba is that it has affiliated elementary schools, junior high schools, high schools, and special needs schools. Olympic and Paralympic education is carried out in coordination with the university to match each school or grade, while activities are also incorporated into regular school events that bring together different grades or schools. Special needs schools also actively promote parasports, and produce many Paralympians, who are then invited back to speak about their experiences. Students of special needs schools, who are usually on the receiving end of support, also provide Parasports lessons to students without disabilities--all of which contribute to a unique form of Olympic and Paralympic education. Building this kind of new educational model is one research theme for Prof. Miyazaki, formerly a physical education teacher at an affiliated Tsukuba high school.

With the Tokyo Olympic and Paralympic Games just ahead, it is coming down to the stretch for the selection of Olympic athletes and preparation of facilities. Olympic and Paralympic education, which includes education for volunteers, is picking up pace as it spreads across Japan. Yet, in many areas far from Tokyo, the reality of the upcoming Games has not fully registered and Olympic and Paralympic education has yet to extend to such areas. While more schools are spiritedly creating original teaching materials that incorporate unique features of their local areas, some schools will inevitably have difficulty fitting Olympic and Paralympic education into their already full, regularly scheduled curricula. The burden of pursuing such education would then undeniably fall to individual teachers. Looking ahead, educators will need to be convinced of the importance of Olympic and Paralympic education in teacher training settings as will students aiming to become teachers. At the same time, effective teaching materials will have to continue to be developed and shared within the educational community.

The Olympic and Paralympic Games are a living textbook. Over the course of every Olympics, many stories emerge and new narratives are born. Prof. Miyazaki's main goal is to develop teaching materials suitable for various curricula that incorporate the Olympism found in these anecdotes. She aims to establish Olympic and Paralympic education well beyond Japan's hosting of the Games in 2020, creating an Olympic legacy through education.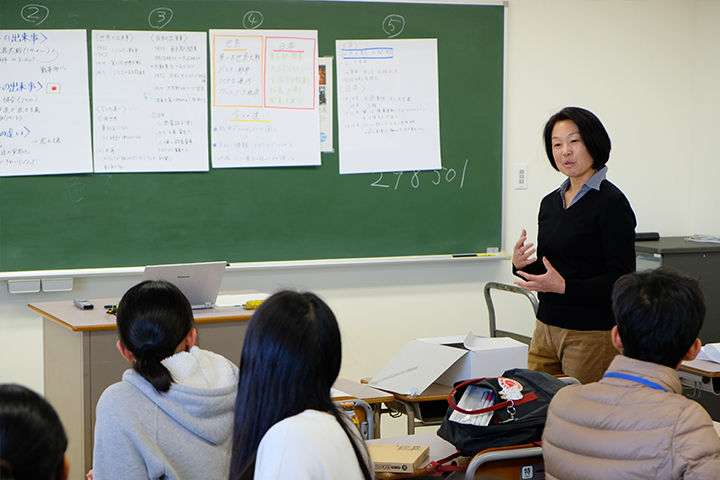 Teaching high school students at the Coubertin - Kano Youth Forum 2018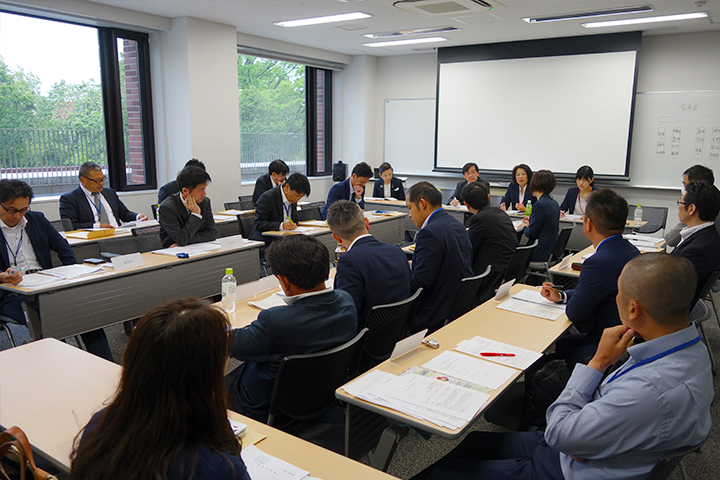 Information sharing with local governments participating in a nationwide project (at a Nationwide Olympic and Paralympic Movement Project seminar)
Article by Science Communicator at the Office of Public Relations