"Tsukuba Universal Alumni Network (TUAN)" and Its Official TUAN Website Launch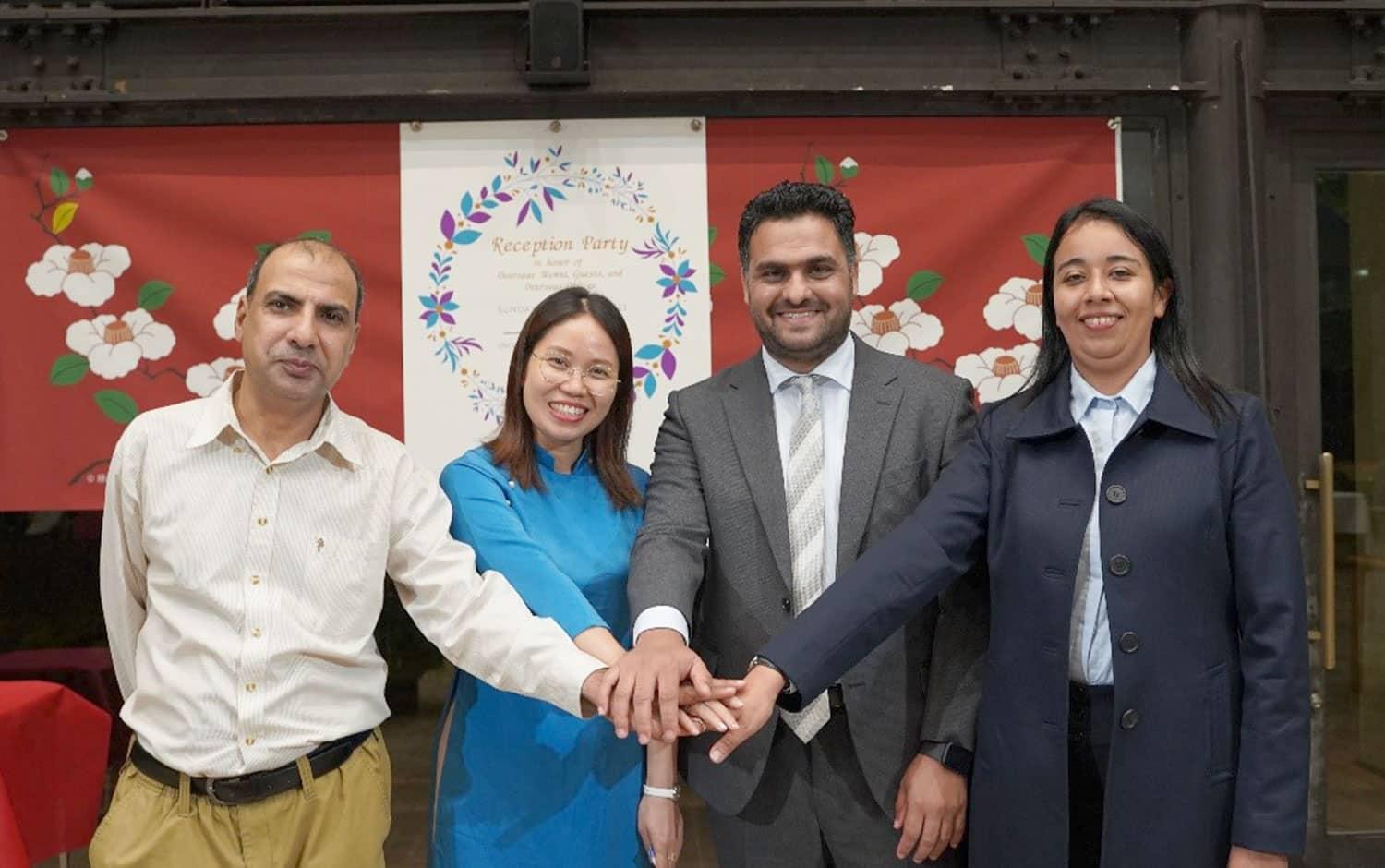 On October 1, the event titled "Launching the 'Tsukuba Universal Alumni Network (TUAN)'—Connect Together the Past-Present-Future and the World—" was held at the University Hall. Following this, the TUAN website was officially unveiled shortly thereafter.
This election event was a part of the University of Tsukuba's 151st+50th Anniversary Commemorative Event series. On the day, the four overseas alumni elected in the online primary voting were invited to the University of Tsukuba, and through on-the-spot policy speeches and final live voting, Dr. Ngo Thi Lan Phuon, who received the most votes, was elected as the representative of TUAN. The remaining three alumni were appointed as vice representatives.



TUAN Representative Interview
Next, our outstanding alumni, Vice Chancellor* James Chukwuma Ogbonna (State University of Medical and Applied Sciences Igbo-Eno, Enugu State, Nigeria) and President Joy M. Sorrosa (Davao del Norte State College (DNSC), Philippines), gave a speech to current international students about their memories of the University of Tsukuba and their career paths.
Lastly, the four candidates at the venue and overseas alumni from around the world connected online, and they shared their hopes for TUAN, memories of the University of Tsukuba, and messages they would like to pass on to current students.
Dr. Ngo, the first representative of TUAN, said, "We hope to create a strong network that transcends national borders, based on Dr. KANO Jigoro's spirit, "JITA-KYOEI (mutual prosperity for self and others)**We look forward to your support in building bridges between the university and our overseas alumni."
With the support of the university, TUAN will actively build a collaborative system between the university and overseas alumni organizations, provide mutual aid for overseas alumni and benefits to overseas alumni, and support current international students.
* In some countries, including the United Kingdom and countries across Africa, the Chancellor of a university is an honorary position, and the Vice Chancellor is the chief executive of education and research at the university.
** Dr. KANO Jigoro was the principal of the Higher Normal School, a predecessor school of the University of Tsukuba. He is known as the pioneer of Judo.