Consolidating the identity of the University of Tsukuba is one of the goals set by University President Yamada at the beginning of his term as the university president. To realize this goal, staff of the Office for Strategies of Public Relations and executive advisors to the president came together to formulate strategies to create the "Tsukuba brand".

The University of Tsukuba stipulate in the 2nd mid-term plan that "the university will strive to make a Tsukuba brand based on the university's identity, plan media strategy in cooperation with society and stakeholders, and promote publicity activities." Based on this statement, the university decided to create the "concept", "identity", and "slogan" for the University of Tsukuba brand.

The president unveiled the slogan "IMAGINE THE FUTURE." in the president's message to staff and faculty members in April 2010 and in the president's address to newly-enrolled students during the entrance ceremony.

The slogan of "IMAGINE THE FUTURE." is written by Mr. Hiroshi Ichikura, a copy writer who is also one of the first batch of graduates of the university. Alumni who are working in advertizing companies organized the "TSUKUBA BRANDING CREWS" with Mr. Ichikura as a key player and produced the message song of the "IMAGINE THE FUTURE" and planned various projects as volunteers.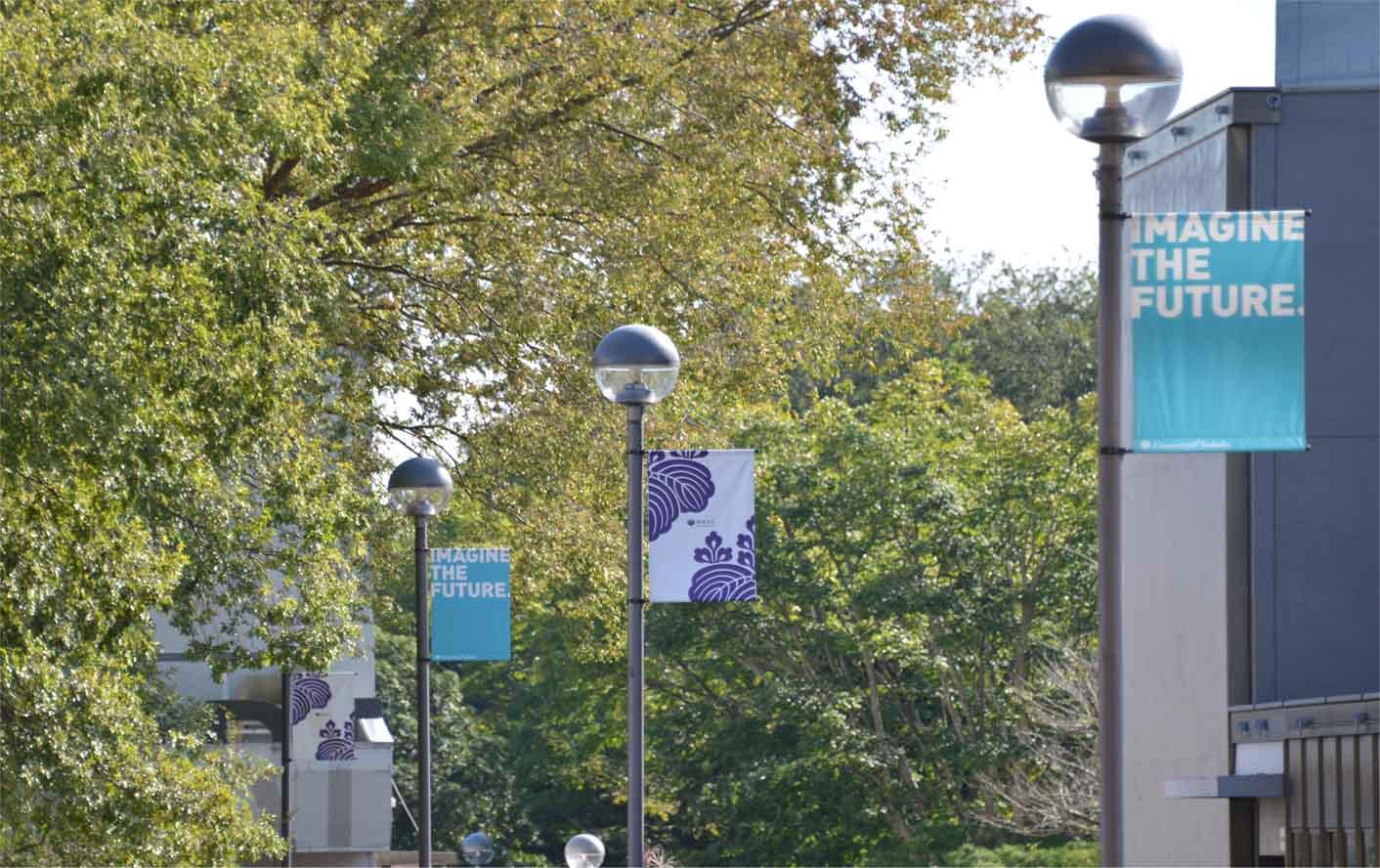 Brand Identity
Learn to envisage and create a better future at the University of Tsukuba.
Brand Concept
The University of Tsukuba is a future-oriented institution, and we have always sought to be an open university offering interdisciplinary education aimed at fostering internationally minded people. With faculties covering humanities, sciences, sports, and art, we are a university in the true sense of the original Latin meaning "the whole," and aim to nurture tomorrow's global leaders through a broad-ranging pursuit of academic excellence. Indeed, we seek to leverage our position in center of Tsukuba, Japan's world-leading research hub, to promote harmonious coexistence among all humankind.
Brand Message
imagine the future
our earth
our environment
our society
without imagination
there can be no creation
for the future of this, our planet
we cannot fail
create the future
for one and all
a bright, sustainable future
rise up to the challenge
open the door to the future