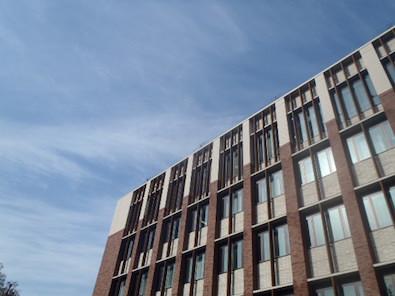 This course aims to provide graduate students having certain amount of working experience a broad view in the field of counseling. Completion of the coursework can lead to a degree of Master in counseling. Campus is located near to Myoga-dani station on the Tokyo Metro Marunouchi Line, so the access is very good for people working in Kanto region.

The curriculum in counseling course has two distinctive features;
We regard "counseling" as not only psychotherapy or therapeutic counseling, but also wide range of activities with regard to supporting people. Our course include various topics, such as clinical psychology, personal management and labor relation, psychology in occupation/family/education/welfare, special needs education, psychological issues in aging society, and so on.


Since its start, our program is focusing on "recurrent education." We have strong tradition on doing research and proving education for solving problem occurring in various areas of workplace, family, community. Mission of our course is preparing experts who have research ability and specialty.
Faculties of our program are doing research and practice in many different areas: such as psychology in counseling, clinical, health, social, industrial, aging, developmental, educational, school, et al.
Educational Policy
The coursework consists of various types of instruction for dealing with actual need in social settings, such as case study method, discussion, and clinical training including role-play.
In the area of research, students belong to seminar conducted by course faculties and students conduct research according to their interests and problems they are facing in their workplace. All faculties support all students.
Curriculum
First Year
We provide classes in systematic way for preparing students the knowledge and skills for writing master's thesis in second year: literature review, data sampling, quantitative/qualitative research, statistical data analysis, writing article, and academic presentation. We also offer courses in wide range of psychology.


Second Year
We support and supervise students' research activities toward completing their master's thesis. Students have to present their research progress several times in the meeting where all faculties attend and they have opportunity to receive feedback from all faculties.
Type of degree
Master of Science in Counseling