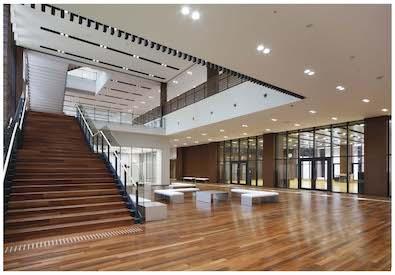 Nowadays, sufficient human resources with advanced specialties and management skills to globally coordinate measures are required in order to resolve global challenges and further enhance the value of sport and wellness, even coordinating with other countries to promote international sport and wellness environments. Furthermore, many citizens remain disinterested in sport despite the approaches implemented to address accelerated aging by promoting health through sport. This may be a result of the national and local governments' insufficient capacity to develop and implement appropriate measures, as they lack sufficient human resources with advanced specialties and management skills to resolve these challenges. The former established the Sports Agency in fall 2015, with 2 main goals: 1) enhancing Japan's international competitiveness in sports; and 2) extending the healthy lifespan and contributing to medical cost reduction through sport. This degree program is designed to nurture persons who will implement these measures using their advanced expertise and practical management skills.
Educational Policy
The program aims to nurture professionals with advanced specialties and abilities to: conduct doctor-level advanced research; develop and implement measures in order to resolve difficult challenges related to the promotion of sport and health requiring innovation; and execute projects in addition to management skills. It also intends to develop: human resources to promote coordination at a global level, such as in international institutions representing Japan; executives who will be able to carry out innovative businesses for the national government and related institutions, as well as local governments; and leaders who can implement projects to resolve difficult challenges related to sport and wellness.
Curriculum
In order to complete this program, students are required to obtain 2 credits on Problem Solving Type Data Analysis Special Lecture I and II in their first year, and to obtain 6 credits out of Sport and Wellness Seminars I, II, III during their first to third year. It is also necessary for students to complete the courses Problem Solving Project Work I and II, and to hold presentation at least twice at international academic meetings, or conduct surveys/studies in other countries during their first to third year. Each student will be guided by 3 advisors in cooperation to provide multifaceted guidance.
Type of degree
Doctor of Sport and Wellness Promotion