(Joint Use Facility for National University in Kanto Koshinetsu Area)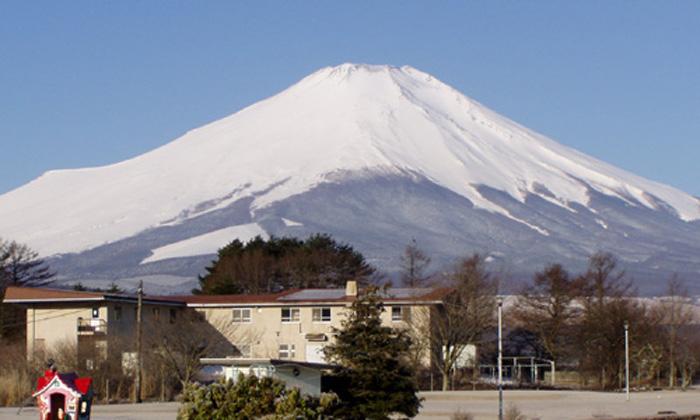 Yamanaka Training Center Reopened after Renovation
The management of the center has been outsourced to a private company, R.project Inc., since April of 2017. Changing its name from "Yamanaka Training Center" to "Lake Lodge Yamanaka", the center reopened after renovation in July 2017.
2. Transportation Guide
・From Shinjuku Station: Take a Chuo Highway Express Bus bound for Hirano / Get off the bus at Bugakuso Mae Stop (about 2 hours 20 minutes ride) / A seven-minute walk from Bugakuso Mae Stop
・ From Fuji Yoshida station on Chuo Line: Take a bus bound for Hirano / Get off at Sangakuso Mae Stop / A five-minute walk from Keio Sangakuso Mae Stop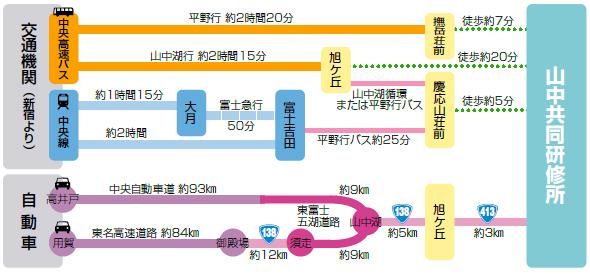 [Highway Bus]
JR Bus Kanto: One-way ticket 2,000 yen (Shinjuku - Bugakusomae) adult fare
highwaybus.com
PC site: https://www.highwaybus.com (Japanese Only)
Mobile site: https://www.highwaybus.com/rs-web01-prd-rel/gm/index (Japanese Only)
3. Facility outline
Yamanaka Training Center is used as a training facility for faculty and students, located at the lakeside of Yamanaka Lake. It can be used for seminars and club activities throughout the four seasons. It is comfortably cool even in the summer, perfect place to view Mt. Fuji.
4. How to Make a Reservation
The Lake Lodge Yamanaka Website (Japanese Only) or Reservation Center (Tel: 03-6231-0760) will accept reservations.
5. Reservation Inquiries
Company Name: R.project Inc
Tel: 03-6632-2161 (Reservation Center)
E-mail: ll#@#rprojectjapan.com
(Remove "#" from the above e-mail address before sending mail.)