Voices of International Students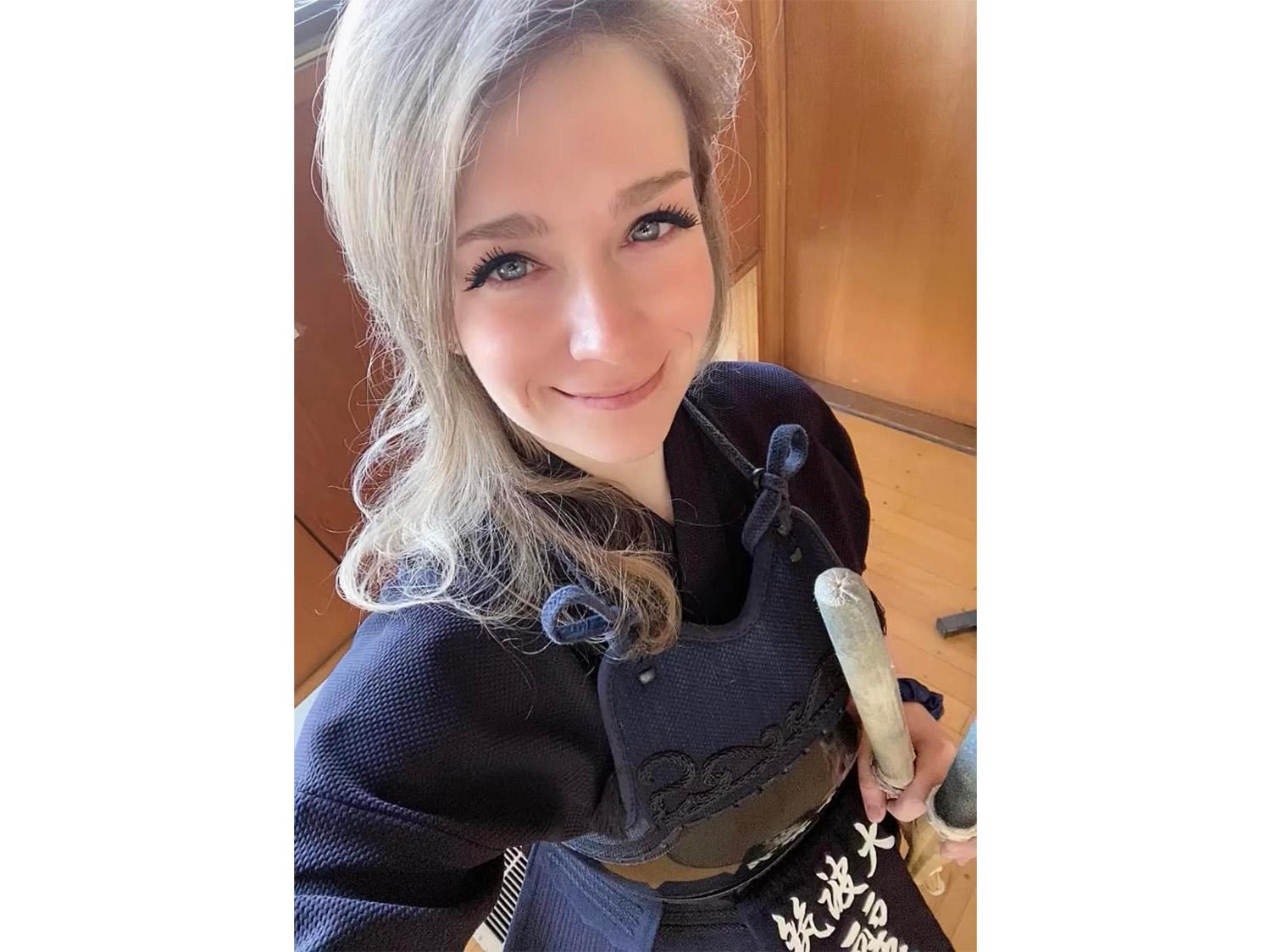 ELIZABETH BERGEN-BARTEL
Tsukuba International Academy for Sport Studies (TIAS 2.0) Master's Program in Sport and Olympic Studies, Degree Programs in Comprehensive Human Sciences, Graduate School of Comprehensive Human Sciences
From USA
What do you enjoy about Tsukuba (University of Tsukuba and Tsukuba City)?
The University of Tsukuba provides incredible experiences of growth in an ideal environment for cultivating 文武不岐, BunBuFuKi, or "the unitive way of scholarship and warriorship". Tsukuba provides the perfect conditions for excelling in both academic and physical disciplines which in unity, lead towards harmonious futures. One element I've truly enjoyed is the university library system which provides a door to access extensive knowledge that would have otherwise been shut to me. Studying here has allowed my love of Budo to flourish while simultaneously providing an academic environment to optimize self-development. I will forever cherish the time learning from our superior Kendo teachers and the incredible kenshi of the university club. I'm deeply grateful to have studied in the Budo Laboratory, learning from Sakai Sensei and Ohishi Sensei. Even though my Japanese is poor, the vast wisdom from esoteric Budo resources continually inspires me. Interactions with all the teachers and diverse student population has enriched my life immensely.
What do you want to accomplish as a student of the University of Tsukuba during your study period?
Time is a limited commodity and attention creates our existence. Allocating appropriately greatly challenged me to schedule my attention to fit my values. My focus has been on my passion for learning and divergent research interests. I hope that my future research will benefit our collective. With the remainder of my time, I hope to become conversant in Japanese and will do my best to pass the 6thDan examination in Kendo. There is an urgent need for authentic compassion in all aspects of our systems and society. Compassion comes through understanding and connecting ourselves to the complex struggles of others. To imagine a better future and effectively build, we must remember that it can only be done through creating meaningful connections. As Kano Jigoro Sensei believed, Budo can enhance mutual cultivation, connecting Earth's people harmoniously. If there is only one aim in my life, it is to carry his torch: the disciplined dedication to creating harmony in thought and action.