Voices of International Students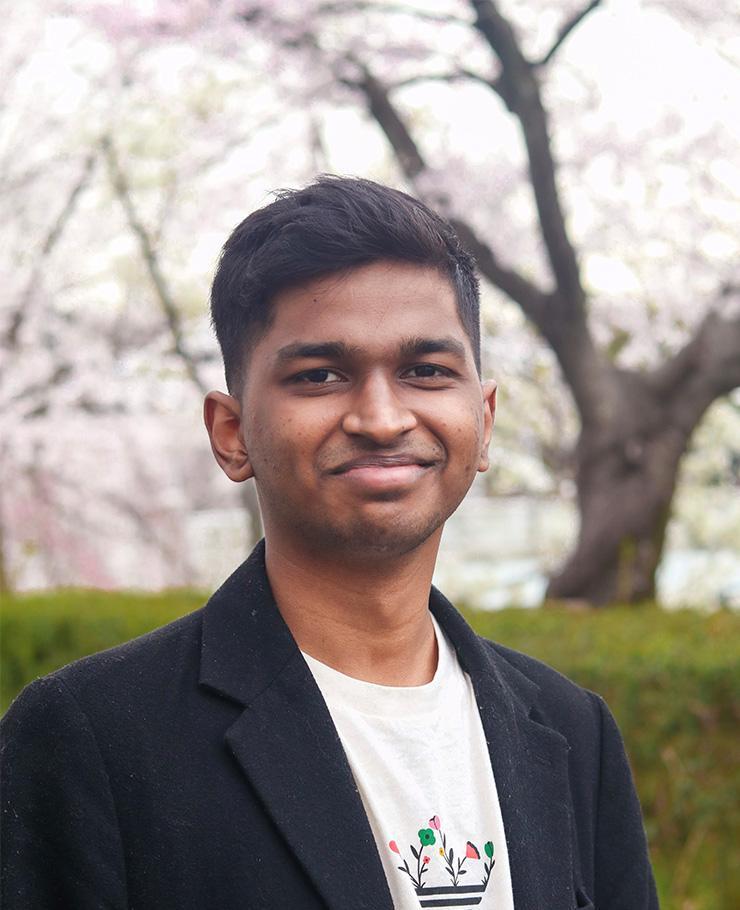 SUDHIR
Bachelor's Program in Interdisciplinary Engineering, School of Science and Engineering
3rd Year
From India
What are you studying at
the University of Tsukuba?
From October 2022 onwards, for my undergraduate research, I have joined the Semiconductor Materials Design Laboratory and the Energy Systems Laboratory.
What do you recommend about
the University of Tsukuba?
The University of Tsukuba provides a wide range of exciting as well as established research and academic fields for students to pursue. Here at Tsukuba, you can get a quality education from a top ranked institute at a low tuition rate. The nature filled campus is also a huge plus!